Trending:
Facebook created an AI sticker generator and everything went wrong: Musk's breasts "grew" and Trump kisses Putin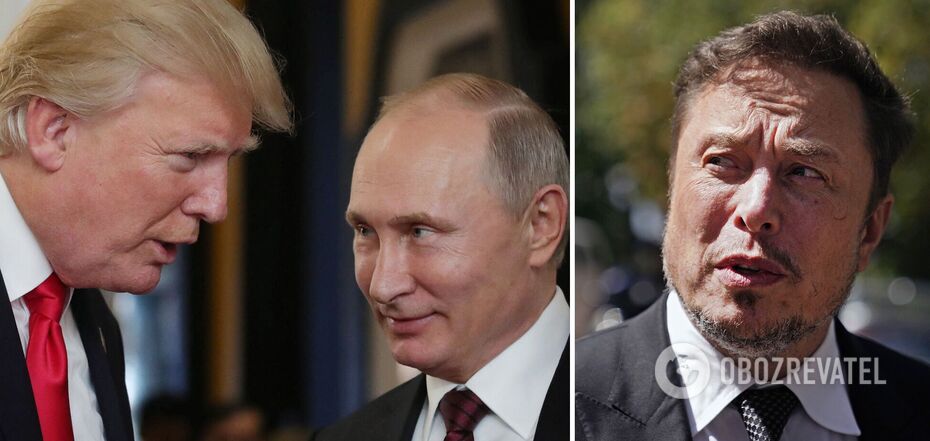 Facebook's AI allows you to make fun of people you don't like. Source: Getty/collage by OBOZREVATEL
While Elon Musk, according to users of social network X (formerly Twitter), is finally killing it, Facebook by Meta is trying to attract the audience with new interesting features. For example, it has recently launched a large-scale redesign to change its logo and reaction images. These changes should include the ability to create stickers for the messenger using artificial intelligence. But users started abusing it almost immediately.
According to The Byte, instead of "self-expression" and "new forms of communication," they began to create offensive images. For example, they painted a woman's breast on the same Mask and forced former US President Donald Trump to kiss Russian dictator Vladimir Putin passionately.
It turned out that the AI that Facebook started testing does not have many restrictions. Therefore, it easily creates sexualized images of modern and historical figures - Canadian Prime Minister Justin Trudeau and Karl Marx have already fallen victim - and it does not hesitate to draw child soldiers and depict SpongeBob holding a rifle.
Meta announced the new feature along with several other AI-based products last week. The algorithm that creates the stickers is called Emu (Expressive Media Universe). It can be given simple phrases, which it turns into stylized pictures.
But cybersecurity experts are already pointing out that Meta's built-in protections clearly leave much to be desired. For example, Tama Leaver, a professor of Internet research at Curtin University in Australia, noted that AI blocks words such as "sex," "whore," "slut," and "vomit," but has no problem generating images of children with weapons and fully naked people.
Meta has already admitted that they gave users access to the feature without finalizing it properly. They promised to improve its performance, including based on user feedback.
Earlier, OBOZREVATEL reported that the capabilities of artificial intelligence are already causing serious concerns among scientists. In particular, they warn that AI can create a super virus that will destroy humanity. And also about its ability to cause the collapse of the global economy.
Subscribe to OBOZREVATEL 's Telegram and Viber channels to stay up to date with the latest developments.