Trending:
Elementary chicken casserole with spinach: perfect to prepare for lunch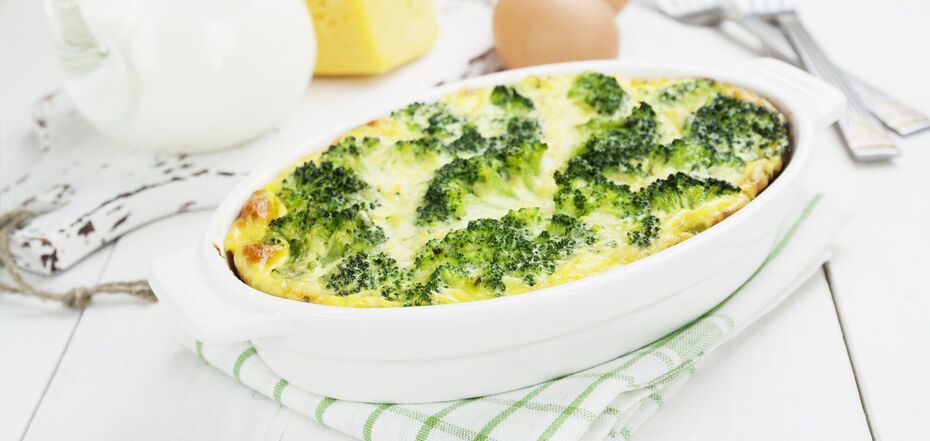 A hearty casserole with chicken and spinach for lunch. Source: pixabay.com
To avoid having to think about what to make for lunch, make this chicken and spinach casserole. All you need to do is chop all the ingredients and bake them in the oven. The technology is as simple and budget-friendly as possible.
The idea of cooking a hearty chicken casserole with spinach and tomatoes was published on the Instagram page of food blogger Kateryna with the nickname ketiv_ . The dish is very juicy.
Ingredients:
chicken thigh or fillet - 1 pc.
chicken egg - 1 pc.
fresh spinach (can be frozen)
hard cheese - 50 g (+ Parmesan)
sour cream 20% - 3 tbsp.
semolina - 1 tsp.
spices to taste (black pepper, paprika, garlic, oregano or Italian herbs)
cherry tomatoes (4-5 pcs. depending on size)
Method of preparation:
1. Disassemble the chicken thigh.
2. Put the fillet/soft part in a blender, add spinach (you can pour boiling water over it), chop.
3. Beat the egg, sour cream, spices and 1/2 part of the cheese into a homogeneous mass, add semolina, mix.
4. Cut the cherry tomatoes into halves.
5. Grease the silicone muffin tins with ghee, put the chicken and spinach.
6. Pour the egg mixture, put cherry tomatoes on top, and sprinkle with cheese.
7. Preheat the oven, bake at 180 degrees for about 40 minutes (check for golden brown and readiness).
You can also find more recipes on OBOZ.UA: