Trending:
Do not defrost meat like this: the product will be very harmful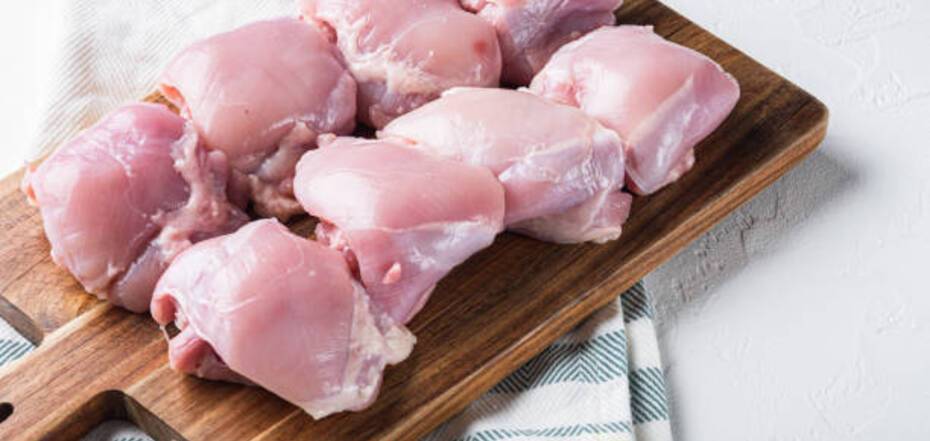 How not to defrost meat. Source: pixabay.com
If you like to buy a lot of meat at once and put it in the freezer, you definitely need to know how to defrost it. Very often, when you need to prepare a dish in a short amount of time, housewives use a variety of methods to make the meat quickly melt and become elastic. But not all of them are safe.
The FoodOboz editorial team will tell you about the mistakes that are most often made when defrosting meat. If you want to eat a safe and tasty product, never make them.
Defrosting meat in hot water
If you pour hot water over frozen meat, you will get a very favorable environment for the growth of harmful bacteria. The water must be cold or even ice cold. The product will fully retain its texture.
Defrosting meat in a bag on the top shelf of the refrigerator
When meat is defrosted in a bag, and on the top shelf of the refrigerator, it starts to leak. The liquid spreads over the entire surface, contaminating neighboring products. An unpleasant odor begins to form. Therefore, make sure that the meat is in a large bowl that you can put on the bottom shelf of the refrigerator.
Rinse meat before defrosting
If you think that rinsing will have a positive effect on defrosting meat, you are wrong. Harmful bacteria will infect all surfaces, the sponge and the sink. They will then get into the food.
Defrosting meat with a hairdryer
Housewives often use a hairdryer to defrost meat quickly. But warm air acts only on the upper shell of the product. and ice remains inside. Later, when the meat is on the stove, the ice will melt, and harmful bacteria will begin to act.
Defrosting again
If you have defrosted meat, try to cook the entire product at once, do not put it back in the freezer. If it is thawed again, it will contain a lot of bacteria that will harm your body.
Earlier, OBOZ.UA reported what foods should not be frozen