Trending:
Delicious pumpkin pie on shortcrust pastry: very quick to prepare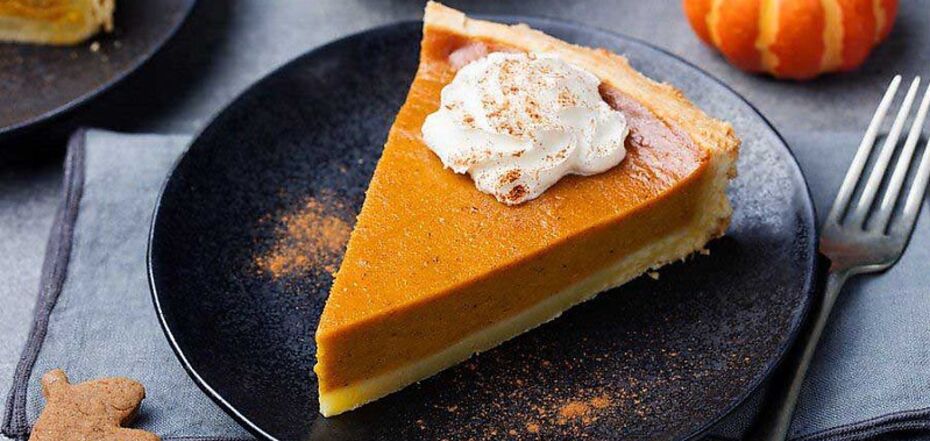 Shortbread with pumpkin for tea. Source: blackfriarsbakery.co.uk
The period of flavorful homemade pastries is in full swing. There are so many juicy and fresh ingredients that can be used to make the filling. The favorite, of course, is pumpkin.
The idea of making a pumpkin pie on shortcrust pastry was published on the Instagram page of food blogger Daria Ivanova (eatme_daily). The delicate and soft filling goes well with the crispy base.
Ingredients for shortcrust pastry:
250 g flour
100 g of butter
3 tbsp of cold water
1 egg
1 tbsp of sugar
1/2 tsp of salt
1/2 tbsp. lemon juice
Ingredients for the filling:
600 g of peeled pumpkin
100-150 g of sugar (it is better to take brown sugar - it will give a caramel flavor or 1:1 brown: white)
200 ml of 33% cream
2 eggs
zest of 1 lemon
1 sachet of vanilla sugar or 1 tsp of vanilla extract
1 tsp of cinnamon
a pinch of nutmeg
salt
Method of preparation:
1. Sift the flour into a bowl.
2. Add sugar, salt, diced butter from the refrigerator and mash with a fork (you can do this in a blender, with pulsed movements so that the butter does not heat up).
3. Add the egg and ice water.
4. Knead the dough quickly with your hands into a smooth elastic dough and form a ball.
5. Cover with a plate and refrigerate for 30 minutes.
6. For the filling, cut the pumpkin into pieces and peel it.
7. Bake at 200 degrees for 20-30 minutes (until tender).
8. Mash the baked pumpkin, add sugar, cream, vanilla, spices and mix.
9. Add the eggs and mix well again.
10. On a floured work surface, roll out the dough to fit the diameter of the mold. The thickness of the dough is medium (not thin).
11. Prick it with a fork, put parchment on top and add the legumes (buckwheat is fine).
12. Bake for 10 minutes at 200 degrees.
13. Take out the mold, pour in the filling, put it in the oven and bake at 180 degrees for an hour.
14. Let the finished cake rest in the mold for 15 minutes.
You can also find more recipes on OBOZREVATEL: