Trending:
Crispy lemon cookies: how to make a bright yellow color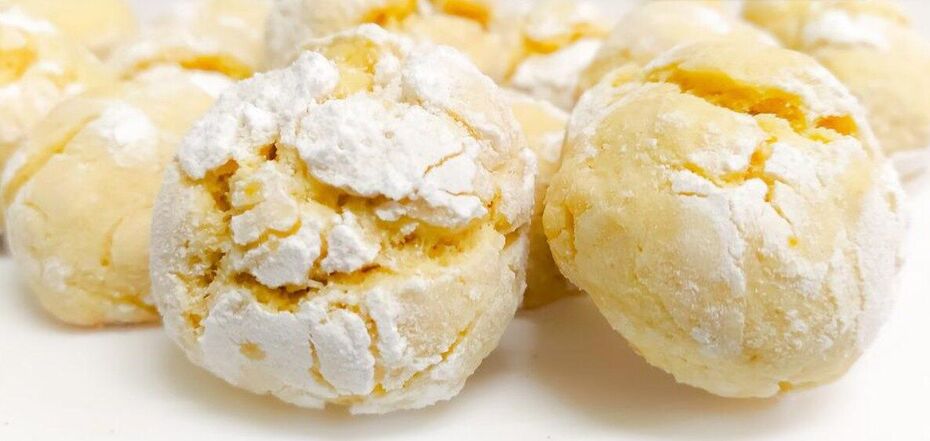 Crispy lemon cookies: how to make a bright yellow color
Lemon cookies are moderately sweet and have a pleasant flavor. Lemon juice is added not only for a slight sourness, but also for the crispy texture of the baked dough. For a bright yellow color, add turmeric.
The idea of making homemade lemon turmeric cookies was published on the Instagram page of food blogger Valeria Demchuk(mrs.demenchuk). They are baked for no longer than 20 minutes.
Ingredients:
butter - 100 g
flour - 340 g
baking powder - 1 tsp.
sugar - 100 g
eggs - 2 pcs.
zest of 1 lemon
lemon juice - 40 ml
turmeric - 1/4 tsp
powdered sugar
Method of preparation:
1. Beat the butter at room temperature with a mixer with sugar until smooth.
2. Add the eggs, lemon zest and juice, turmeric, and beat together.
3. Sift the flour and baking powder.
4. Knead a homogeneous dough.
5. Wrap in cling film or put in a bag and refrigerate for 1 hour.
6. Form small balls from the finished dough, dip in powdered sugar and place on a baking sheet covered with parchment.
7. Bake in a preheated 180° oven for 20 minutes (rely on your oven).