Trending:
Chocolate pumpkin muffins that always turn out puffy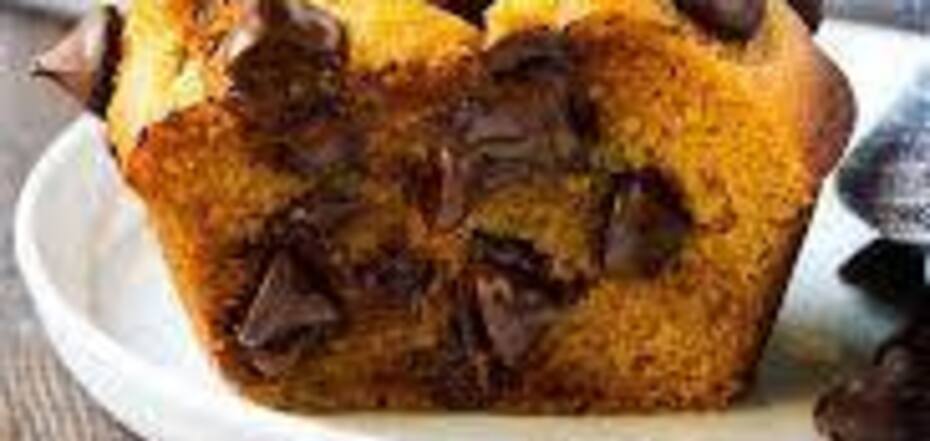 How to make fluffy pumpkin muffins. Source: dinneratthezoo.com
Seasonal sweet pumpkin can be used to make very flavorful pastries for tea. Muffins are especially delicious. The pumpkin batter is loose and tender. It is also baked very well.
The idea of making fluffy pumpkin muffins with chocolate is published on the Instagram page of food blogger Yulia with the nickname cooking_by_yuliya. Don't forget to add spices and zest to the batter as these ingredients give the pastry a special spicy taste and aroma.
Ingredients:
180 g sugar
100 g of soft butter
2 eggs
200 g of grated raw pumpkin
220 g of flour
1 tsp. baking powder
1/3 tsp. baking soda
cinnamon, nutmeg, orange zest, and chocolate to taste
Method of preparation:
1. Beat sugar with butter.
2. Add eggs.
3. Grate pumpkin and add to the rest of the ingredients.
4. Add spices, chocolate, and flour.
5. Mix well and pour the batter into the molds.
6. Bake at 180 degrees for 40-45 minutes.
You can also find more recipes on OBOZ.UA: