Trending:
Budget cabbage salad "My Lady": a great dish for every day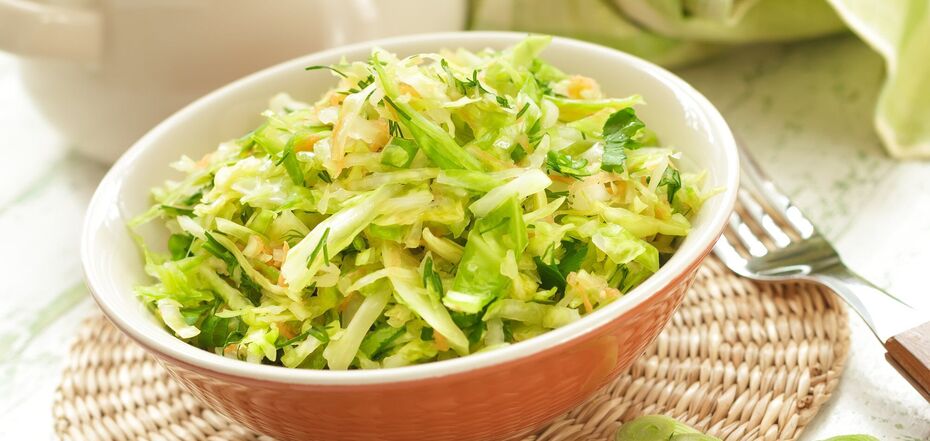 Cabbage salad without mayonnaise. Source: depositphotos.com
Kale is a healthy, versatile, budget-friendly vegetable that makes a great base for salads. It goes well with other vegetables, crab sticks, cheese, corn, and various sauces and dressings.
Food blogger Alex Mil (mil_alexx) posted a recipe for My Lady kale salad on his Instagram page.
Ingredients:
young cabbage - 200 g
boiled chicken fillet - 200 g
whole grain bread - 100 g
corn - 150 g
salt, pepper, dried garlic, smoked paprika
sour cream - 50 g
Method of preparation:
1. First, prepare the croutons for the salad. To do this, cut the bread into cubes, drizzle with oil, add salt, pepper, dried garlic, and paprika. Mix everything and fry in a dry frying pan over medium heat.
2. Boil the fillets in advance until tender and cut into cubes.
3. Chop the cabbage as well.
4. Mix cabbage, fillet, croutons, sour cream or salad sauce in a bowl. Stir to coat. Enjoy your meal!
You can also find more recipes on OBOZ.UA: