Trending:
Worked under the "illegals" program: a couple with two children in Slovenia is suspected of spying for the Russian Federation. Photo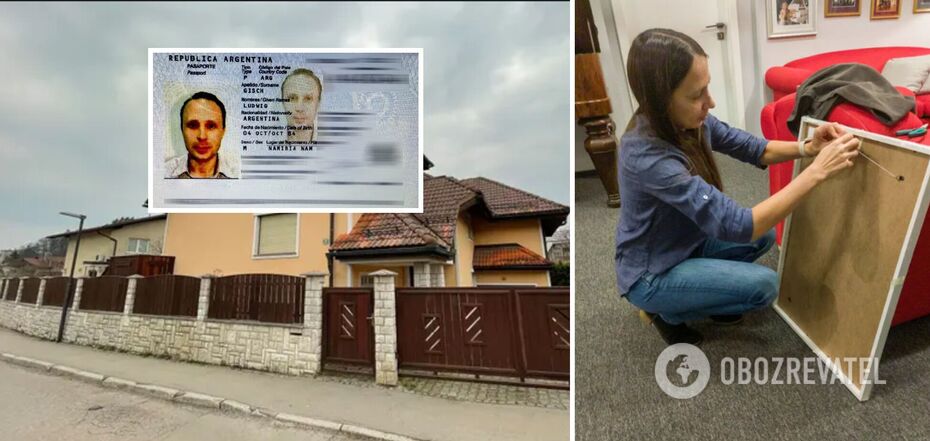 A couple in Slovenia is suspected of espionage in favor of Russia
A married couple was detained in Ljubljana (the capital of Slovenia) on suspicion of spying for the aggressor country Russia. Maria Mayer and Ludwig Gisch, along with their two children, allegedly moved to the country from Latin America in 2017.
The woman opened a gallery, and the man started working in IT. They told their friends that fear of street crime forced them to move to Europe, The Guardian reports.
However, in early December, Mayer and Gish became the targets of one of the most secretive and well-coordinated police and intelligence operations in Slovenia's recent history. Law enforcement officers searched their home and office, and the couple was detained. According to journalists' sources, the findings included a huge amount of cash.
According to the newspaper, in late January, Slovenian media reported on the arrests, linking the couple to Russian intelligence. This week, sources in Ljubljana told the Guardian that Maria and Ludwig were in fact elite Russian spies known as "illegals." The arrests were made after Slovenia received a tipoff from foreign intelligence service.
The Minister of Foreign Affairs, Tanja Fajon corroborated these claims, telling reporters the arrested couple were in fact Russian citizens, rather than Argentinians.
Unlike "legal" Russian intelligence officers, who are disguised as diplomats at Russian embassies across the world, the illegals operate without any visible links to Moscow. They are trained for years to impersonate foreigners and then sent abroad to gather intelligence. Many have children, who are raised in the cover identity without any idea that their parents are really Russian, the newspaper said.
"The suspects are members of a foreign intelligence service, who used illegally obtained foreign identity documents to live and work in Slovenia under false identities and secretly gather information," said Drago Menegalija, a police spokesperson.
At the same time, the publication's sources said that Mayer and Gish worked for the Russian Foreign Intelligence Service (SVR).
"If the couple is indeed SVR illegals, it will be the first such case aired publicly since 2010, when the FBI rounded up a group of 10 in the US after tipoffs from a mole inside Russian intelligence," wrote The Guardian.
As OBOZREVATEL reported, since the beginning of the full-scale invasion of Ukraine, a record number of Russian diplomats have been expelled from various countries, most of whom were engaged in espionage. The aggressor country is a threat to the entire civilized world, and the actions of the Kremlin regime's accomplices have become harshly suppressed
Only verified information on our Obozrevatel Telegram channel and Viber. Don't fall for fakes!