Trending:
U.S. House of Representatives agrees on allocating $300 million to Ukraine for defense: risks and the role of Russian propaganda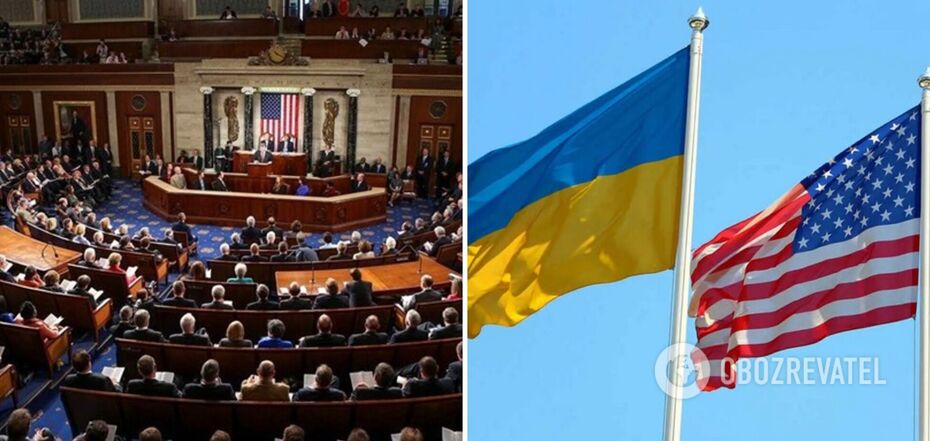 U.S. House of Representatives approves $300 million in defense aid to Ukraine
On the evening of September 28, the U.S. House of Representatives approved the allocation of $300 million for Ukraine's defense needs. 311 representatives of both parties voted in favor of the bill, while 117 Republicans voted against it.
The meeting was broadcast by the American C-SPAN television network. At the same time, the United States fears that Russian propaganda could take advantage of the allocation of military aid to Ukraine in a separate bill instead of approving it as part of the Pentagon's budget.
The night before, the U.S. House of Representatives overwhelmingly approved the allocation of another $300 million for Ukraine's defense needs. The vote came after House Republican leaders excluded aid to Ukraine from the Pentagon's funding bill.
According to The Hill, all the "no" votes came from Republicans.
"The House passed three of the four spending bills along party lines. It also approved a bill to help Ukraine with bipartisan support, with 311 to 117 votes," the American journalists noted.
The House of Representatives also passed an $826 billion defense spending bill with 218 representatives voting in favor and 210 against.
At the same time, the Democratic Party fears that Russian propagandists will take advantage of the situation. Despite the passage of both bills, Moscow is likely to spread the thesis that the United States is withdrawing its support for Ukraine.
"Russians are good at propaganda. This will look like America's abandonment of its commitments to Ukraine," said Adam Smith, a member of the House Armed Services Committee from the Democratic Party.
Earlier, the U.S. State Department confirmed that the weapons transferred to Ukraine did not fall into the wrong hands. The statement was made against the backdrop of constant Russian propaganda fakes about the alleged trade in weapons and ammunition that our partners provide to the Ukrainian army.
Only verified information on our Telegram Obozrevatel and Viber. Do not fall for fakes!