Trending:
Sudan is using Ukrainian military tactics: an interesting nuance spotted online. Video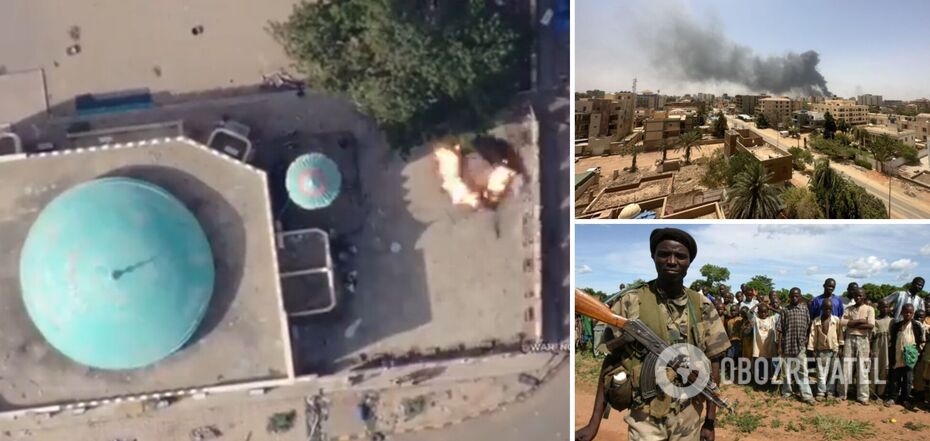 The published footage shows a drone dropping explosives on an object
A video of a UAV strike in Sudan, which has already been called "Ukrainian tactics," has been posted online. The published footage shows a drone dropping explosives on a facility from the air.
The video was published by the Military Informant Telegram channel. "A small drone dropped ammunition in Sudan using the Ukrainian military tactics for the first time," the publication says (to watch, scroll to the end of the news).
Judging by the video, the moment of the strike was filmed from a height by the drone that attacked the target.
As you know, soldiers of the Armed Forces of Ukraine have repeatedly struck the positions of the Russian occupiers in this way.
Last week, it was reported that attacks in Sudan were carried out against RSF militants supported by the Russian Wagner PMC. CNN suggested that Ukrainian special services could have been behind the attacks.
A Ukrainian military source shared that the attack included a ground operation and a series of FPV drone strikes, and was carried out "not by the Sudanese military," but "probably by Ukrainian special services."
The Main Intelligence Directorate of the Ministry of Defense of Ukraine said it could neither confirm nor deny the information. At the same time, they stated that Russia is losing its influence around the world, particularly in Africa, and recalled the words of the Chief of the Defence Intelligence of Ukraine Kyrylo Budanov that Ukraine will destroy Russian war criminals anywhere in the world.