Trending:
Scientists have simulated a nuclear war between the U.S. and Russia and pointed out terrifying consequences: more than 5 billion people could die. Video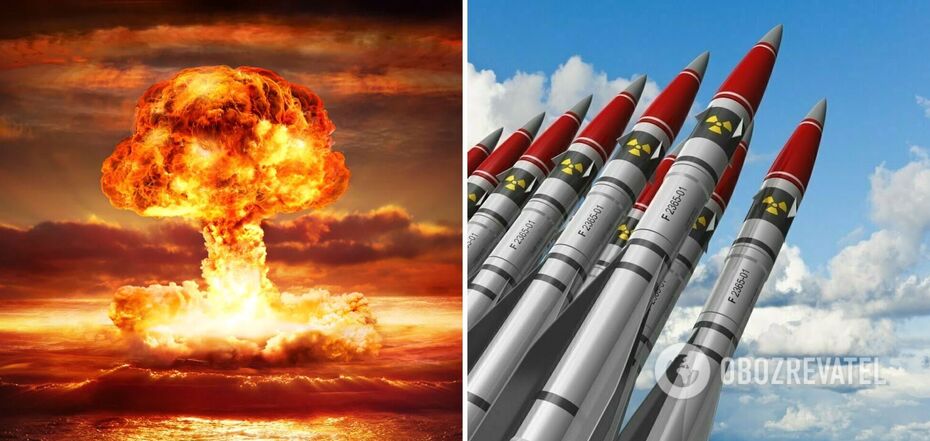 Scientists simulated a nuclear war between the U.S. and Russia
Scientists created the most scientifically realistic simulation of nuclear war, using only unclassified data, and visualized it as a video. There were no special discoveries during the creation of the nuclear war model, but the scientists showed what horrific consequences there would be in the event of such a scenario.
Nuclear war between the U.S. and Russia could kill more than 5 billion people. This was reported by Time (please scroll to the bottom of the page to watch the video).
The video combines a detailed simulation of nuclear targets, missile trajectories, explosions and electromagnetic pulses. The scientists also showed how black carbon smoke would eventually form, rising and spreading across the globe, changing the climate and causing mass starvation.
As the video shows, it makes little difference who starts the war: when one side launches nuclear missiles, the other side detects them and fires back. Large cities are targeted not only because they contain military installations, but also to prevent the enemy from rebuilding after the war.
Each nuclear explosion creates a fireball, about as hot as the Sun's core, followed by a radioactive mushroom cloud. These violent explosions vaporize people nearby and cause fires and blindness. The expansion of the fireball then causes a blast wave that damages buildings.
Scientists have noted that Britain and France have nuclear capabilities and are obligated under Article 5 of NATO to defend the United States, so Russia could strike them as well. Firestorms can engulf cities where hurricane-force winds fan the flames, setting anything that can burn on fire, melting glass and some metals and turning asphalt into a flammable hot liquid.
Studies show that explosions, electromagnetic pulse and radioactivity are not the worst. A nuclear winter, caused by black carbon smoke from nuclear firestorms, could be the deadliest. This black smoke is heated by sunlight, raising it like a balloon for up to a decade. The high-altitude jet streams are so fast that it only takes a few days for the smoke to spread across most of the planet.
As a reminder, the U.S. continues to closely monitor the nuclear weapons situation in Russia. However, so far they see no signs that Russian dictator Vladimir Putin is ready to use it against Ukraine or anywhere else.
As OBOZREVATEL reported:
NATO Secretary General Jens Stoltenberg said that Russia will not succeed in intimidating the world with nuclear weapons. He stressed that all nuclear threats from Moscow addressed to NATO and allied countries in order to stop military assistance to Ukraine fail. The North Atlantic Alliance is monitoring the situation in Belarus and will be by Ukraine's side for as long as necessary.
Pavlo Klimkin, Ukraine's foreign minister in 2014-2019, believes that Russian President Vladimir Putin's nuclear threats have reached the highest level, as has NATO's response to them.
U.S. President Joe Biden previously said he did not rule out the threat of a nuclear strike from Belarus by order of Putin.
Kyrylo Budanov, head of the GUR, ruled out the possibility of a Russian nuclear strike on Ukraine. According to him, there are "not many idiots" in the leadership of the aggressor country.
Only verified information in our Telegram channel Obozrevatel and in Viber. Don't be fooled by fakes!