People in 42 regions of Russia are actively receiving military draft notices – human rights activist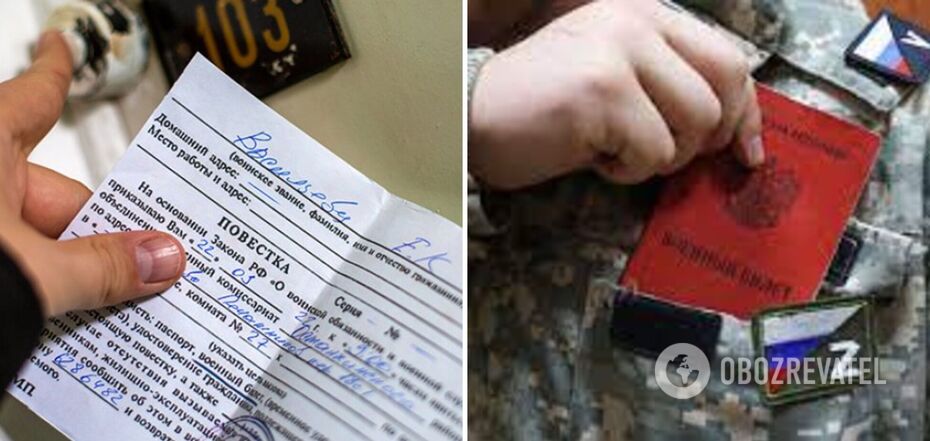 Residents of Moscow and St. Petersburg are invited to the military registration and enlistment offices.
Russian military registration and enlistment offices started actively sending out military draft notices to residents in 42 regions of Russia. These include Moscow, St. Petersburg, Belgorod, and Murmansk regions, the Altai Republic, Perm, Krasnoyarsk, and Krasnodar territories.
Russian human rights activist, Pavel Chikov, told about this. Chikov said that "most of the questions" are about the military draft notices for military training, which can be sent out only after a presidential decree.
No such decree has been issued or at least it has not been published, Chikov said.
In his opinion, so far, there is no talk about a new wave of mobilization.
Novaya Gazeta newspaper confirmed that military draft notices are being issued in Moscow. One of them with a demand "to report for clarification of military records" was tried to be handed to the newspaper's journalist.
Earlier, regional authorities said that military draft notices were allegedly sent out for "updating the military registration data" or invitations to military training. The Kremlin explained this by the need to update and clarify the database.
"This is the usual practice," said Dmitry Peskov, press secretary for the Russian president.
As OBOZREVATEL reported:
- Russia has started a new recruitment of "volunteers" for the war. Military registration and enlistment offices are sending out military draft notices in large numbers for "background checks".
- Russian Ministry of Defense plans to announce recruitment into the Russian army under contract from April 1 to recruit 400,000 occupants.
- In an intercepted conversation, the wife of a Russian invader complained about the intensified pace of mobilization. According to her, her husband the invader is being moved from one section of the front to another. In addition, the Russian Federation is trying to compensate for losses at the expense of students.
- Moscow most likely does not plan to announce a new wave of mobilization until the summer, as Putin is trying to keep his regime stable.
Only verified information in our Obozrevatel Telegram channel and Viber. Don't fall for fakes!