Trending:
"Killed ten people with my own hands": Hamas terrorist brags about massacring Israelis over victim's phone. Interception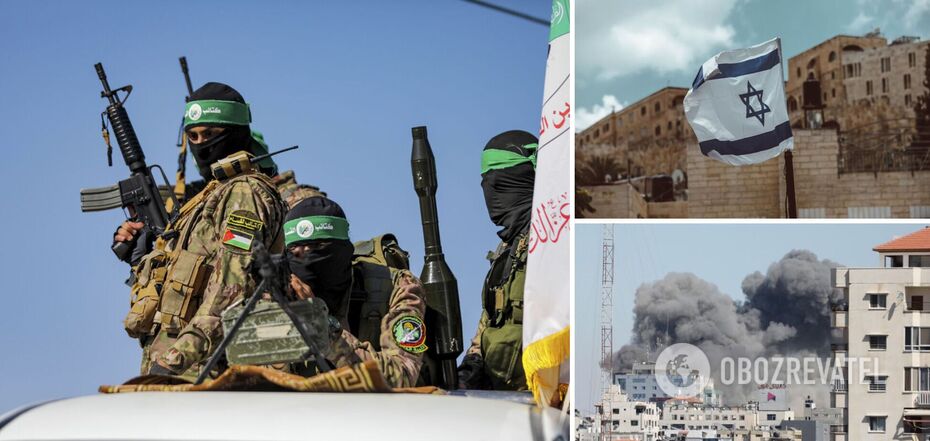 Hamas terrorist boasts about murdering Jews
The Israeli military found a phone stolen by a Hamas terrorist in Gaza from one of his victims during an attack on October 7. He used the murdered Israeli woman's phone to call his family and boast that he had "killed ten Jews with his own hands."
The conversation, during which the killer called himself a "hero" and urged relatives to see the bodies of his victims, photos of which he sent via messenger, was saved on the device, and the Israeli delegation showed the recording at a meeting of the UN Security Council, the Israeli Foreign Ministry said.
A recording of a conversation between a Hamas terrorist who broke into the Mefalsim kibbutz in southern Israel as part of a group of militants on October 7 was published on the Israeli Foreign Ministry's Telegram channel. According to open sources, about 600 people lived there before the attack.
"IDF soldiers found this phone in Gaza. The Hamas killer was calling from his victim's phone, bragging to his family about his 'exploits'. Today, members of the UN Security Council heard this conversation," the Foreign Ministry said in a statement on October 24.
The audio shows a terrorist named Mahmoud calling his father in Gaza. As soon as he hears his relative's voice, the militant begins to hysterically shout that he is in Mefalsim and has personally killed a dozen Jews.
"Open my WhatsApp right now and look at all the dead! Look how many I killed with my own hands! Your son killed Jews! Dad, I'm talking to you from a Jewish woman's phone. I killed her, I killed her husband! I killed ten of them with my own hands! Their blood is still on my hands," the militant shouts, insisting that his relatives look at the photos he sent of the brutally murdered civilians.
The father replies, "Oh, my son, may Allah bless you!" and, judging by his voice, begins to cry.
After that, the terrorist demands to call his mother on the phone and brags about his crimes to her.
"We wish we could be there with you!" the woman replies.
"Dad, your son is a hero! Kill him! Kill him! Kill him!" the terrorist does not calm down.
When the militant's brother picked up the phone and said, "Come back, everyone, come back," he replied, "What do you mean come back? There's no turning back, it's either death or victory here."
"My mother gave birth to me for Islam, Alaa! What are you talking about, Alaa, how can I go back?" the terrorist said.
As a reminder, on the morning of October 7, thousands of rockets were fired at Israel from Gaza. Residents of southern and central cities were ordered to stay near shelters and take care of their own safety. In turn, the Israeli army began to launch air strikes on the enclave.
Under the guise of rocket attacks, Hamas terrorists invaded Israel and captured a number of settlements in the south of the country. At the same time, they massacred and took hostages. As of October 25, there are at least 1,400 victims and more than 200 hostages taken to Gaza.
On the same day, the Israeli Defense Minister announced that Israel was at war and that the IDF was launching Operation Iron Swords.
Meanwhile, the Hamas military commander called for arms, and the terrorist leaders announced a military operation.
Now Israel is preparing to launch a ground operation in the Gaza Strip: the army, according to the head of the IDF, is ready for it, but the start is postponed due to a number of "tactical and even strategic considerations."
Only verified information is available on OBOZ.UA Telegram and Viber. Do not fall for fakes!