Trending:
"It will be the last one": Israeli Defense Minister speaks about the goals and timing of the ground operation in Gaza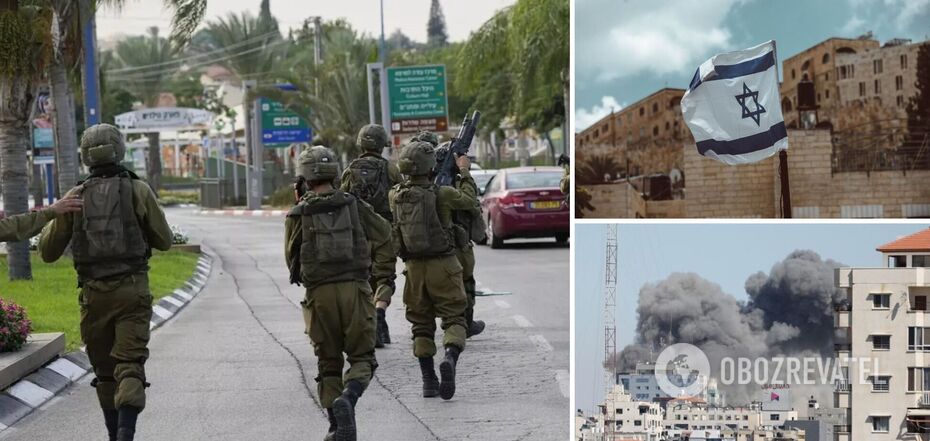 Israel says ground operation in Gaza will be the last
Israeli Defense Minister Yoav Gallant noted that the upcoming IDF ground operation in the Gaza Strip could last from one to three months. Its main goal is to destroy the Hamas terrorist group.
His words were quoted by The Times of Israel on Sunday, October 22. According to him, the planned operation should be the last in the Gaza Strip.
"This should be the last (ground - Ed.) operation in Gaza, because after this there will be no Hamas. It will take a month, two months, three months, but eventually there will be no Hamas," Gallant said at the Israeli Air Force command center in Tel Aviv.
Gallant noted that before Hamas faces IDF armored vehicles and infantry, it will have to deal with bombs from the state's air force.
"I have the impression that you know how to do it deadly, precisely and very efficiently - as has been proven so far," the defense minister added, addressing the IDF officers.
Earlier it was reported that Gallant ordered the Israeli Defense Forces to "stand by" ahead of the expected ground operation in the Gaza Strip against Hamas militants.
On October 15, The New York Times reported that the Israeli army had postponed a ground operation in the Gaza Strip, which was supposed to begin on October 14. The invasion was postponed for several days due to weather conditions.
In particular, according to journalists' sources among the Israeli military, cloudy weather would make it difficult for pilots and drone operators to provide air cover for ground troops. During the operation, the IDF will use tanks, sappers and special forces, while the ground troops will be protected by combat aircraft, helicopters, UAVs and artillery, which will fire from the ground and sea.
The IDF notes that their goal is to destroy the Hamas group and eliminate its leaders responsible for the October 7 attack on Israel.
Later, it became known that the United States and several European governments are pushing Israel to refrain from a ground operation in the Gaza Strip. The international community made demands after the release of two hostages in Gaza.
The United States believes that a ground operation by the IDF against Hamas would negate efforts to secure additional hostage releases in the near future.
As reported by OBOZ.UA, the BBC's security correspondent Frank Gardner named the factors why Israel has not yet launched a ground operation in the Gaza Strip. The first factor he mentioned was Joe Biden, who asked Israel for restraint. The second factor is Iranian, and the third is humanitarian.
Only verified information is available on our Telegram channel OBOZ.UA and Viber. Do not fall for fakes!