Trending:
It has an important advantage over the Iron Dome: what is known about the Light Shield laser missile defense system to be deployed by Israel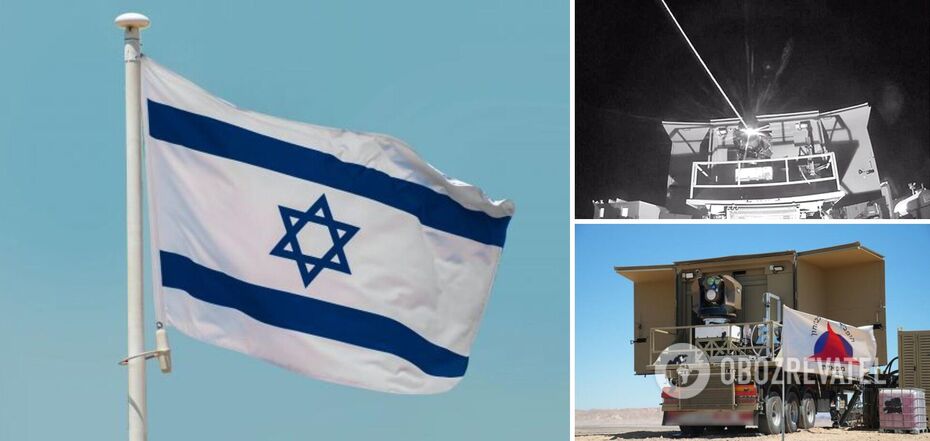 Israel will speed up the deployment of the Light Shield
Israel will deploy the Light Shield (Magen Or) laser missile defense system on its territory. One of its most important characteristics is the lower cost of a single shot compared to the Iron Dome missile defense system, which costs the country's budget tens of thousands of dollars each time it is launched.
This was reported by NEWSru.co.il. The journalists clarified that the Israeli authorities announced plans to use the Light Shield in the near future on October 14. It was not disclosed when the deployment of the system is to be completed.
These systems operate at a short range (up to ten kilometers) and are supposed to protect the territory from enemy anti-tank missiles, UAVs, mortar shells, etc.
The Light Shield was first presented in March 2022, and in April, the Israeli Defense Ministry published a video of the tests.
The system detects a target, directs a laser beam at it, which heats up a projectile, drone or missile until it detonates in midair or falls to the ground.
There is also a naval version of the Magen Or, which was unveiled publicly in May 2023.
Earlier, the IDF (Israeli Defense Forces) planned that the first laser systems would be installed on the border with the Gaza Strip in 2025, and on the border with Lebanon in 2027. Due to the escalation that began in October 2023, the plans had to be adjusted.
As OBOZ.UA previously reported:
- On October 14, the first evacuation plane with Ukrainians on board took off from Israel, where the war with Hamas continues. 207 of our citizens were taken from Tel Aviv to Bucharest (Romania).
- U.S. Secretary of State Anthony Blinken has previously stated that Hamas is a terrorist organization that does not represent the Palestinian people or their legitimate ambitions for the future.
- The International Criminal Court has stated that war crimes committed by Hamas militants in Israel fall under the jurisdiction of the court in The Hague.
Only verified information on our Telegram channel OBOZ.UA and Viber. Do not fall for fakes!