Trending:
In Israel, discussions have emerged about the death penalty for terrorists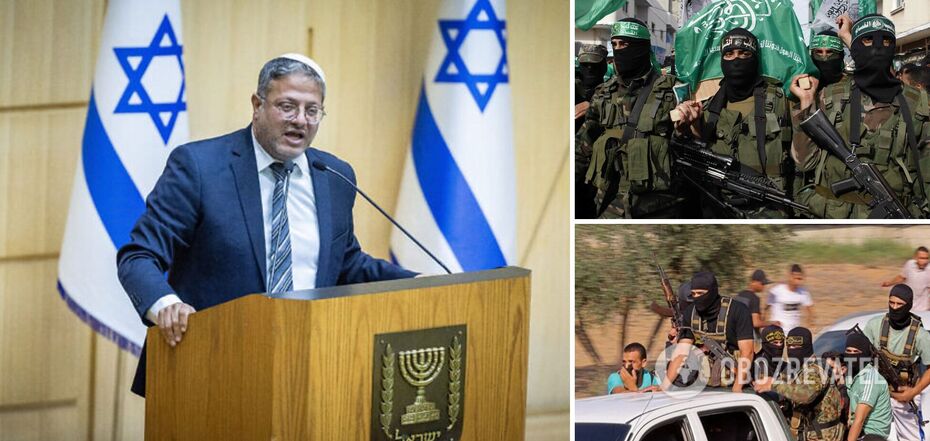 Israel may introduce the death penalty for terrorists
Israel may introduce the death penalty for terrorists. The relevant bill, which would provide for capital punishment for those who commit terrorist acts, has already been drafted.
On November 20, it is planned to be submitted to the National Security Committee of the Knesset. This was announced by Israeli Minister of National Security Itamar Ben Gvir, The Times of Israel reports.
According to the publication, the Minister of National Security Itamar Ben Gvir announced the preparation of a bill that could introduce the death penalty for terrorists in Israel. The bill was drafted by the Otsma Yehudit party, which the official represents.
On Monday, November 20, the bill will be submitted to the Knesset National Security Committee.
"I expect all members of the Knesset to support this important bill," Ben Gvir said.
According to The Times of Israel, the death penalty has been applied only twice in the history of the state of Israel.
The last time the death penalty was applied in Israel was in the case of Holocaust organizer Adolf Eichmann, who was sentenced to death after the Knesset abolished the death penalty as a possible punishment for most crimes in 1954. The death penalty was left to be applied only in exceptional cases, particularly for war crimes and participation in genocide.
Eichmann's sentence was carried out on the night of May 31-June 1, 1962, in the Ramla prison; he was executed by hanging.
As a reminder, the day before, the IDF announced the expansion of its operation in the Gaza Strip. In particular, the 36th Division of the Israel Defense Forces is advancing in the Zeitoun area of Gaza City, and the 162nd Division is advancing in Jabaliya. Both areas are considered Hamas strongholds.
At present, the Israeli military is clearing the territory of terrorists on the outskirts of Zeitoun and striking at terrorist infrastructure. In Jabaliya, where the command and control center of the Hamas Northern Brigade in the Gaza Strip is located, and one of the main terrorist strongholds, Israeli engineering forces, infantry, aviation, and tanks are fighting terrorists who attack the IDF from residential areas, hiding behind civilians.
Only verified information is available on our Telegram channel OBOZ.UA and Viber. Do not fall for fakes!