Trending:
In Finland, a politician who donated to the AFU has been elected as a presidential candidate: what is known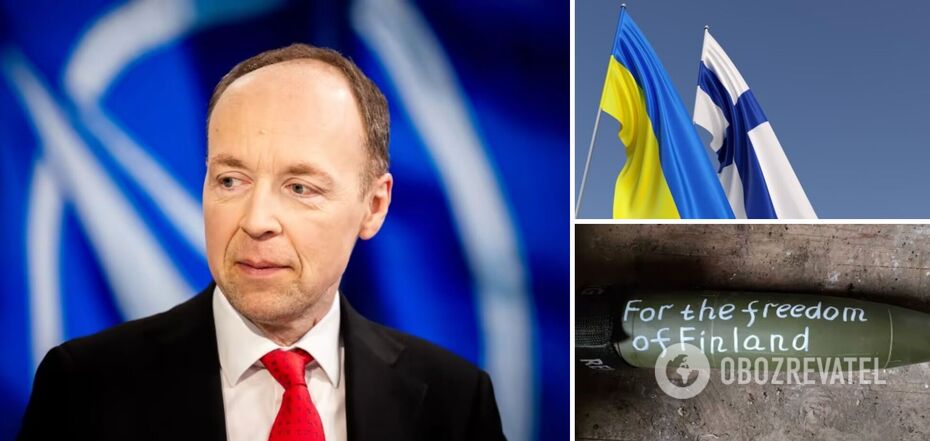 A politician who donated to the AFU has become a presidential candidate in Finland
In Finland, the speaker of Parliament Jussi Halla-aho became a presidential candidate. It is known that the politician donated to the AFU and even ordered from the Ukrainian army an inscription on the shell, which was used against the Russian occupiers.
About the fact that Halla-aho will run for President from the political party "True Finns", reported the publication Yle. It is noted that in his speech the politician criticized the Finnish media for the desire "to see a left-wing government at the head of the country" and called to get rid of dependence on China.
The politician said that True Finns has been criticized on many issues, including that their policies play into the hands of Russian President Vladimir Putin.
In his opinion, the media has also repeatedly indoctrinated people that immigration is a good thing and made them support climate policies that harm Finns but do not affect climate change.
It should be noted that in January 2023, Jussi Halla-aho ordered an artillery shell inscription through the Ukrainian service SignMyRocket. He reported about the purchase on his Facebook page. The post was a kind of politician's response to a discussion in the Helsingin Sanomat newspaper about how far demonization of the enemy can go.
"If killing Russian soldiers is right and necessary in the current situation, also everything that contributes to it is right and necessary," Halla-aho said at the time.
As reported by OBOZREVATEL:
- in June 2023, an officer of the Home Front Service of the Finnish Defense Forces received an award from the Commander-in-Chief of the Armed Forces of Ukraine Valeriy Zaluzhny. He was awarded the badge "For assistance to the army";
- Russians started to actively sell their dachas in Finland. Announcements began to appear en masse after the announcement of tougher rules of entry into the country for Russian real estate owners;
- Finnish Foreign Minister Elina Valtonen said that Ukraine should decide for itself when it is ready for possible negotiations with the aggressor country Russia on the end of the war. No other state should put pressure on Kiev on this issue.
Only verified information at our Telegram channel Obozrevatel and in Viber. Do not fall for fakes!