Trending:
IDF announced capture of parliament, government residence and Hamas police headquarters in Gaza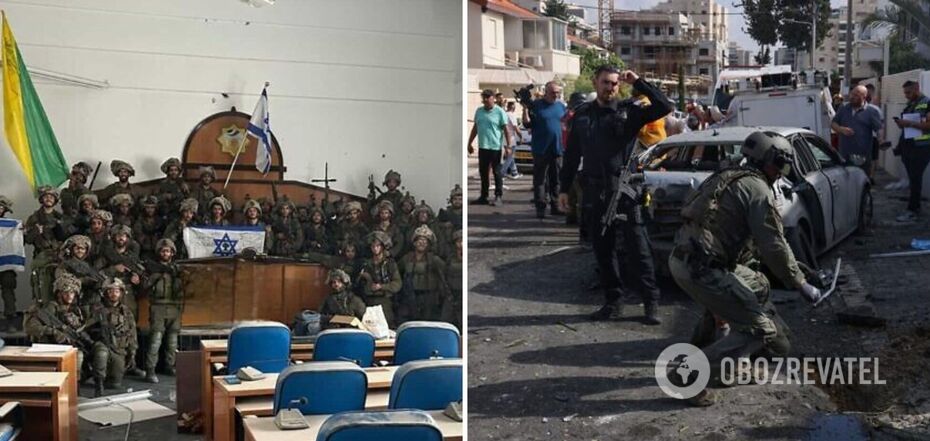 IDF death toll rises to 46
On Tuesday, November 14, the IDF announced the capture of a number of Hamas terrorist buildings. These include the parliament, the government residence, and the Hamas police headquarters in the Gaza Strip. All of these facilities were used to prepare for the October 7 attack.
This was reported by the Times of Israel. Fierce fighting continues in the city. At the same time, humanitarian corridors are operating, allowing civilians to evacuate to the south.
An engineering building of the university, which served as an institute for the production and development of weapons, was also captured.
In addition, the IDF seized a Hamas compound with a training base, command center, interrogation rooms, and detention cells.
North of the city center, the IDF 162nd Division completed the capture of the coastal refugee camp of Al Shati. It is home to about 150,000 people who fled before the Israeli offensive.
The army called the area a major Hamas stronghold and the base of a Hamas cell that took part in the October 7 massacre.
"There is a lot of enemy infrastructure inside the camp, and many Hamas forces are concentrated there," the IDF said. Almost every other house in the camp was mined.
Several people were injured as a result of Hamas rocket attacks fired by Israel. One of them was hospitalized in serious condition.
At the same time, the number of dead IDF soldiers increased to 46.
By the way, according to UN estimates, more than two-thirds of Gaza's population of 2.3 million people have fled their homes since the start of the war.
The Hamas-run Ministry of Health in Gaza said that 11,240 people have been killed since the start of the war in Gaza.
As reported by OBOZ.UA, the IDF military captured 20 Hamas members "in the heart of the Gaza Strip" for interrogation in Israel. Israeli soldiers conducted the operation in cooperation with the country's military intelligence.
Israeli Prime Minister Benjamin Netanyahu said that the state's military had completed the encirclement of Gaza. The fighting took place near the Shifa hospital, in the basement of which Hamas militants are located.
Earlier, the IDF reported on the capture of key Hamas strongholds in Gaza City.
Netanyahu also said that Israel will fight Hamas even if it has to confront the whole world.
Only verified information is available on our Telegram, OBOZ.UA and Viber. Do not fall for fakes!