Trending:
"I will not specify when." Netanyahu says Israel is preparing a ground operation in Gaza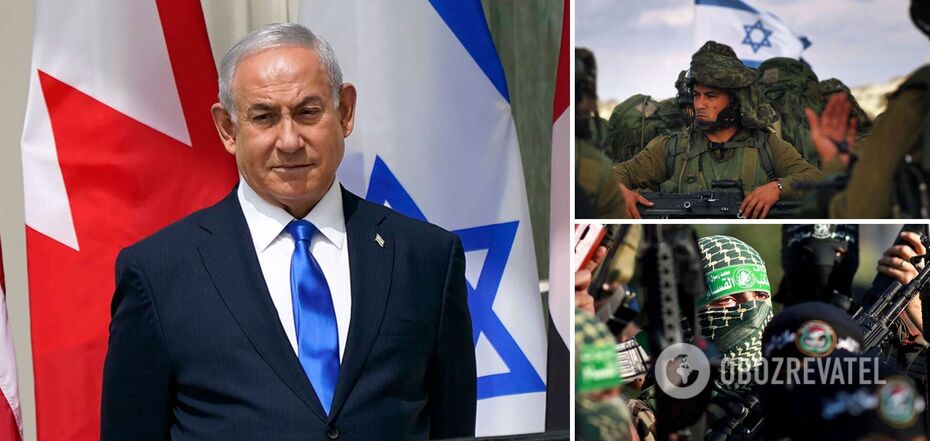 All Hamas militants are doomed, Israeli PM says
Israeli Prime Minister Benjamin Netanyahu has said that the time for the start of a ground operation in the Gaza Strip has already been determined. According to him, all Hamas militants are "doomed", thousands of terrorists have already been eliminated "and this is just the beginning".
Netanyahu made the statement on October 25 in Tel Aviv, addressing the people of Israel. "All Hamas militants are doomed. I want to make it clear that the timing of the IDF operation was unanimously determined by the military cabinet together with the Chief of Staff. We are working to ensure the best possible conditions for the next operations," he said.
At the same time, Netanyahu refused to disclose the details of the ground offensive, saying that they are not known to the public and "it should remain so."
"We are preparing for a ground invasion. I will not specify when, how or how many. I will also not describe in detail a number of considerations, most of which the public does not know about. And that's the way it should be. This is the way we will protect the lives of our soldiers," the Israeli Prime Minister said.
According to Netanyahu, the goal of the war is "to save the nation, to achieve victory." He also reiterated his call for civilians to leave for the south of the Gaza Strip.
In addition, the Israeli Prime Minister said that days of mourning would be declared in memory of the 1400 people killed in the Hamas attack. He promised that the devastated southern kibbutzim and communities would be rebuilt.
Netanyahu added that Israel has enlisted the support of world leaders, and that they now realize that "Hamas is ISIS, and ISIS is Hamas."
The war is being waged for the sake of all mankind, and the world now understands that Israel's struggle is the battle of the world, that it is a battle of light against darkness, Netanyahu said.
As reported by OBOZ.UA:
- The day before, Israeli Chief of Staff Gertzi Halevi said that the ground invasion of the Gaza Strip was postponed for "strategic reasons". According to him, the military is "using every minute" to better prepare, and Hamas is already "regretting" starting the war.
- Before that, Jerusalem expressed its readiness to cancel the ground operation in the Gaza Strip. The conditions were set for Hamas to release all hostages and surrender.
- On October 25, the IDF announced the elimination of three Hamas leaders due to accurate intelligence.
Only verified information is available on the OBOZ.UA Telegram channel and Viber. Do not fall for fakes!