Trending:
Hamas terrorists used corded phones for two years planning attack on Israel - CNN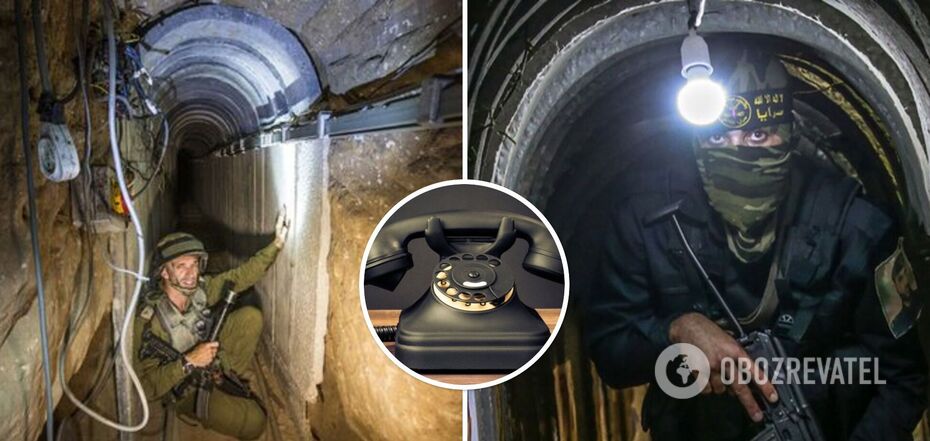 A small cell was waiting for the attack to begin
Before attacking Israel, a group of Hamas militants communicated for two years through a network of corded phones that were built into tunnels under the Gaza Strip. Terrorists concealed the planning of the operation with the help of "old-fashioned counterintelligence measures".
This was reported by the American TV channel CNN, citing information from two sources. Telephone lines in the tunnels allowed the militants to communicate secretly, so Israeli intelligence officers could not track them.
According to intelligence shared by Israel with the Americans, Hamas concealed the planning of the operation through "old-fashioned counterintelligence measures," such as face-to-face meetings and the rejection of digital communications, whose signals can be monitored by the Israelis.
"There hasn't been a lot of discussion, negotiation, or coordination outside of the immediate area," the source told CNN.
The Israeli Defense Forces colloquially refer to the tunnels built by Hamas over the past fifteen years or so as the "Gaza subway." The tunnels are a vast maze used to store rockets and ammunition caches, and allow militants to move around undetected. The IDF also claims that vital Hamas command and control centers are located there.
According to sources briefed on the Hamas attack, a small cell was waiting for the attack to begin in order to prepare a larger group of militants on the ground for a specific operation. One source said that although the commanders and fighters of the militant ground units had been trained for many months and were kept on general alert, they were not informed of specific plans until a few days before the operation.
According to another insider, Iran has been helping Hamas develop operational security tactics for many years, although U.S. intelligence does not believe that Iran played a direct role in planning the October 7 attack itself.
It is worth noting that the Chief of Staff of the Israeli Defense Forces, Herzi Halevi, said that the ground invasion of the Gaza Strip is postponed for "strategic reasons", which allows the military to better prepare. According to him, Hamas terrorists are already "regretting" the fact that they started the war.
As reported by OBOZ.UA:
- The network compared the statements of the Hamas leadership and the Russian authorities led by dictator Putin. They concluded that the terrorists act in the same way, and the collected statements of both are surprisingly similar in form and content.
- The United States believes that Israel should decide for itself when and how to conduct a ground operation against Hamas terrorists in the Gaza Strip. This is Washington's official position.
Only verified information is available on the OBOZ.UA Telegram channel and Viber. Do not fall for fakes!