Trending:
German concern Rheinmetall has opened a Lynx infantry fighting vehicle production plant near Ukraine: it took three years to build. Photo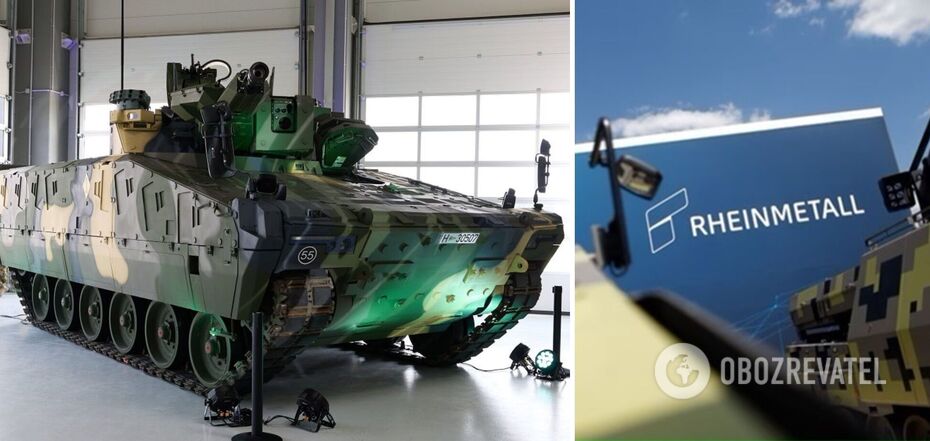 Rheinmetall officially opens Lynx IFV production plant in Hungary
German concern Rheinmetall has officially opened a plant for the production of Lynx infantry fighting vehicles in Hungary. Production started in the city of Zalaegerszeg.
Rheinmetall announced this on Twitter. The official opening of the plant was attended by the Group's CEO Armin Papperger, Hungarian Prime Minister Viktor Orban and Hungarian Defence Minister Krisztóf Szalai-Bobrovnitsky.
Papperger noted that the plant employs hundreds of people "to produce first-class military systems for the Hungarian armed forces as well as for export customers".
Rheinmetall signed a contract with the Hungarian Ministry of Defence for the supply of 218 infantry fighting vehicles in September 2020.
The contract was divided into two phases: the first phase involved the production of 46 infantry fighting vehicles at Rheinmetall's facilities in Germany, and the second phase involved the construction of a plant and the launch of production in Hungary.
It took three years to build the plant. The plant under construction was first shown in September 2021. And in January 2023, it was reported that full production of the KF41 Lynx infantry fighting vehicle in Hungary was to begin in July 2023.
As a reminder, the German concern Rheinmetall was planning to open such a plant in Ukraine.
The KF41 Lynx is a 44-tonne heavy infantry fighting vehicle designed to deliver a troop of up to 9 people to a combat zone and support them in combat. At the same time, the vehicle's crew consists of three people.
The IFV is protected by armour against 30 mm shells in the frontal projection and 14.5 mm in the side projections. The bottom provides protection against an explosion equivalent to 10 kg of TNT. The IFV is powered by a Liebherr D9612 engine with a capacity of 1,470 hp, capable of reaching speeds of up to 70 km/h. The range on the road is 500 km.
Its main armament is a LANCE turret with a 30-mm or 35-mm cannon and an anti-tank missile launcher, which can be equipped according to customer requirements.
As reported by OBOZREVATEL:
Rheinmetall plans to open a repair centre for Leopard tanks and other military equipment supplied by Germany in Ukraine at the end of the summer. Ukrainians are already learning the relevant repair work in Germany.
Rheinmetall also plans to provide Ukraine with modern reconnaissance drones. This is the Luna New Generation (Luna NG) unmanned aerial reconnaissance system, which the Ukrainian armed forces are to receive by the end of this year. Ukraine will receive several tens of millions of euros worth of Luna NG drones.
Only verified information is available on our Obozrevatel Telegram channel, Threads and Viber. Don't fall for fakes!