Trending:
A mass shooting occurs in the United States: 22 people were killed, dozens injured, and the attacker has been identified. Photos and videos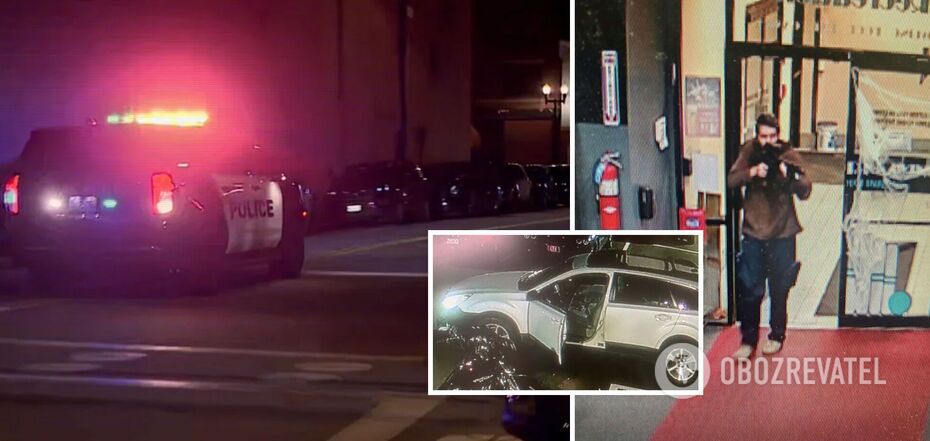 Man shoots dozens of people in the US
On October 25, a man went on a mass shooting spree in the US city of Lewiston, Maine, killing at least 22 people and injuring about 60 others. The shooter, a 40-year-old former firearms instructor who had allegedly recently been discharged from a psychiatric hospital, fled in a car, and law enforcement is still searching for him.
Police urged residents to stay at home and close shops, and set up checkpoints in the city to detain the suspect. This was reported by Reuters and CNN (to see photos and videos, scroll down to the end of the news).
It is noted that a man wearing a brown sweatshirt and holding a rifle opened fire on Alfred Plourde Street at about 18:56 local time on Wednesday at three locations - Schemengees Bar & Grille, a Walmart store, and a Spare Time Recreation area.
"There is active shooting in Lewiston. We are asking people to shelter in place. Please stay indoors with your doors locked. Law enforcement is currently investigating in multiple locations," the Maine State Police posted on social media at the time on X (formerly Twitter).
According to several sources, the attacker killed at least 22 people, and another 50-60 were injured in the incidents.
The Androscoggin County Sheriff's Office released two photos of the suspect, saying he is at large. The sheriff asked the public to help identify the bearded man holding a rifle in a firing position.
At the same time, in a Facebook post, the Lewiston police published a photo of a white Subaru SUV in which the suspect fled. Law enforcement officials emphasized that the car could be repainted in black and be located not so far away - in the city of Lisbon.
Law enforcement later identified the attacker as 40-year-old Robert Card, a former firearms instructor who was in the US Army Reserve. It is known that he suffered from mental disorders, "heard voices" and had previously threatened to open fire. It is noted that in the summer of 2023 he was released from a psychiatric hospital.
"I urge everyone in the area to follow the instructions of state and local law enforcement. I will continue to monitor the situation and remain in close contact with public safety officials," the Governor of Maine responded to the incident.
The state's Central Medical Center in Lewiston also released a statement saying it was "responding to a mass shooting with casualties" and coordinating with local hospitals to receive victims. There are no details about the victims.
The city of Lewiston is part of Androscoggin County and is located about 56 km north of the state's largest city, Portland. This mass shooting has already become the deadliest of all armed violence in the United States in 2023.
A spokesman for the US presidential administration in Washington said that Joe Biden "has been briefed on the massacre and will continue to receive updates."
As reported by OBOZ.UA, in August in Ohio (USA), a law enforcement officer shot and killed a 21-year-old pregnant woman because she refused to get out of her car and wanted to drive around the patrol. According to police, the woman allegedly stole alcohol from a store and tried to escape.
Only verified information is available on our Telegram channel OBOZ.UA and Viber. Do not fall for fakes!