Trending:
Zelensky: NATO membership is the best guarantee of Ukraine's security, but we won't be in the Alliance while there is a war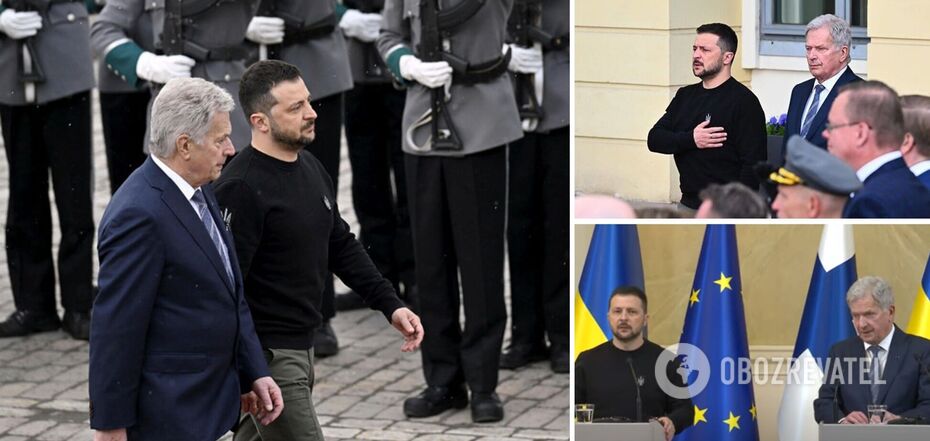 Today, May 3, Ukrainian President Vladimir Zelensky held talks with Finnish President Sauli Niinisto as part of his visit to that country. During the talks, a new aid package for the Ukrainian army was agreed upon.
In addition, during the meeting of the presidents with the media, Zelenskyy stressed that Ukraine's membership in NATO would be the most powerful guarantee of security. However, as long as war is going on, Ukraine's membership in the Alliance is impossible.
"The best and most powerful guarantee for us is membership in NATO. As long as there is war, we will not be in the Alliance. We are clearly aware of this, but we would like, in addition to open doors, partners also to take powerful steps towards us, motivating the Ukrainian society," said the president of Ukraine.
He noted that Ukraine would like to see partners' interest and real support of joining the Alliance already today. In particular, such a step could be an invitation for Ukraine to join NATO.
"In any case, our goal is to have full membership in the Alliance. This is one of the reasons why I am here today. The second reason is to strengthen our army," the president said.
Recall, Zelensky said that Ukraine may receive aircraft from the West after a counterattack. According to him, the allies usually transfer weapons to Kiev after successful actions of the Armed Forces of Ukraine on the battlefield.