Trending:
Zelensky held a headquarters meeting: port defense, grain corridor and the situation on the battlefield were discussed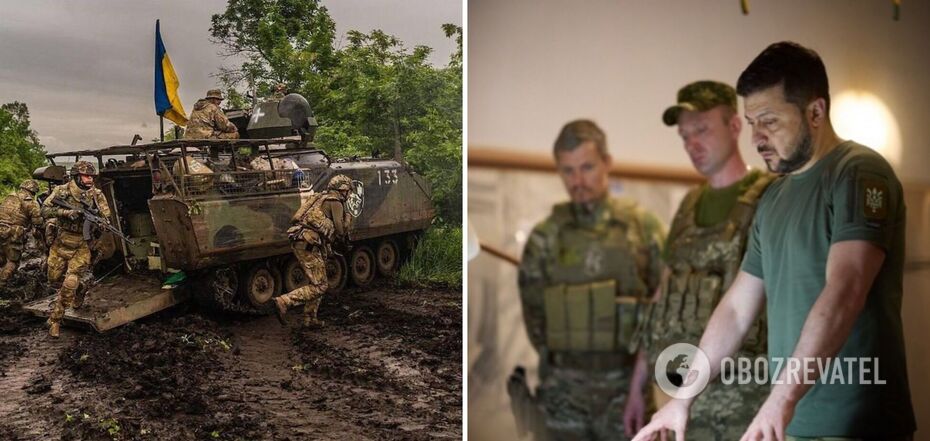 Due diligence is also continuing on the operation of the TCC
Ukrainian President Volodymyr Zelenskyy on Friday, July 21, held a regular meeting of the Supreme Commander-in-Chief's Headquarters. The protection of ports, grain corridor and the situation on the battlefield were discussed.
President reported about this on Telegram, "Headquarters meeting. We continue systematic work on the protection of our ports and infrastructure of the grain initiative. We understand the risks, threats and prospects," the message states.
According to Zelensky, during the meeting the participants heard the report of the Navy Commander Oleksiy Neizhpapa and Deputy Prime Minister Oleksandr Kubrakov.
"Commander-in-Chief Zaluzhny, Commander Neizhpapa and Minister Kubrakov to prepare a set of actions to continue the work of the "grain corridor". Foreign Ministry is set to work out similar diplomatic steps," he noted.
Another issue was the situation at the front.
"Reports of the Chief commander, commanders Syrsky, Tarnavsky. The situation on the battlefield is relevant. In-depth analytical report of all our intelligence on the enemy's plans for the short and long term. Supplies, logistics and production are also mentioned. Minister Reznikov, Commander Hulyak, Minister Kamyshin", Zelensky pointed out.
In addition, the participants also discussed the defense of the northern border.
"We keep under close control the activities of mercenaries in Belarus. Reports of the Defense Ministry's DIU, FISU, SBGSU. Also, a comprehensive inspection of the work of TCRSS i.e. military enlistment offices is ongoing. We have heard an interim report, we expect the results of the inspection by the end of the month," Zelensky summarized.