Trending:
"Winners are not judged": Budanov explained the need for personally participating in combat missions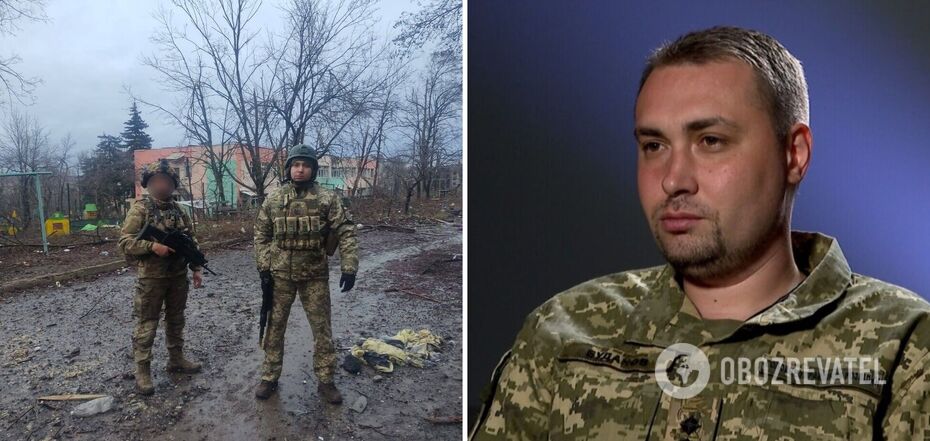 Budanov explained why he personally participates in combat missions
Kyrylo Budanov, the Chief of the Defence Intelligence of Ukraine, explained why he visits the frontline. In his opinion, it raises the spirit of the soldiers.
As for combat missions, Budanov said, the main criterion for their expediency is a positive result. The head of military intelligence spoke about this in the film by Dmytro Komarov "Year. Kharkiv region. Part 4".
In a conversation with a journalist, Budanov confirmed that he had traveled to the front line more than once during the full-scale Russian invasion and participated in some combat operations. According to him, he does this to raise the spirit of Ukrainian soldiers.
"Sometimes it (presence - Ed.) is necessary. We are all human beings. And sometimes everyone is scared. Sometimes I find ways to do it (to cheer up the fighters - Ed.)," the intelligence chief noted.
Budanov called the question about the justification of the risks that something would happen to him and the intelligence service would be left without its head amid the war "rhetorical."
"What came first: the egg or the chicken? It's something similar," he said, citing his own analogy to Komarov's question.
According to Budanov, there is only one criterion for determining the expediency of his participation in combat operations: if positive results were achieved, everything was done right. The absence of such a result indicates that mistakes were made.
"The winners are not judged. It is old wisdom, but it is true," the head of military intelligence added.
Earlier, Budanov explained why the enemy failed to deploy sabotage and reconnaissance groups at the beginning of the war. The Russians were prevented from realizing their plan by "tough methods" implemented by the Ukrainian Armed Forces from the first hours of the full-scale invasion.
The intelligence chief refused to specify what exactly he meant by "tough methods".
"These are tough methods, I don't want to say anything here. But they worked. They prevented the activities of any real sabotage groups. Yes, sometimes people who were not involved were caught. Eventually, they were returned to normal life for a while. But this made it impossible for all sabotage elements to operate," Budanov said.
Only verified information is available on OBOZ.UA Telegram and Viber. Do not fall for fakes!