Trending:
Will help break through Russian defences: Pentagon backs transfer of cluster munitions to Ukraine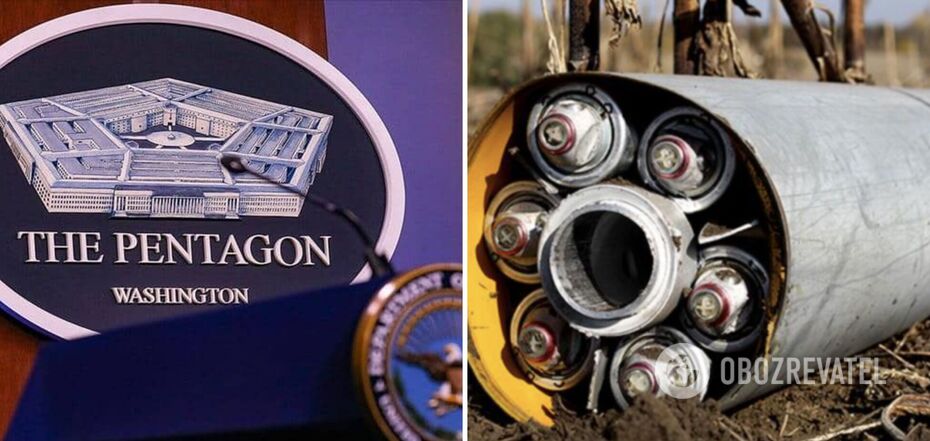 Pentagon backs transfer of cluster munitions to Ukraine
The US Department of Defence has allegedly supported the transfer of cluster munitions to the Ukrainian army, which is fighting the Russian occupants at the front. The agency believes that the Ukrainian Armed Forces need them to breach the invaders' defensive lines.
According to Reuters, Laura Cooper, deputy assistant Pentagon chief for Russian and Ukrainian affairs, said this during a congressional hearing on Thursday, 22 June. Journalists clarified that the transfer of these munitions to Ukraine was not approved because of "concerns on the part of allies."
According to a US defence official, providing cluster munitions to the Ukrainian military would be useful "in terms of effectiveness on the battlefield". This is what US military personnel and military analysts believe, she said.
"Our military analysts have confirmed that DPICM (advanced conventional dual-use munitions. - Ed.) would be useful, especially against trenched Russian positions on the battlefield," she said.
Cooper added that Washington does not approve the transfer of these weapons to Kiev because of congressional restrictions on their export as well as "concerns about allied unity".
Cluster munitions are known to release a large number of small elements that can be dangerous to civilians. Also, these munitions have a relatively high percentage of unexploded ordnance, making them dangerous for years after the war is over.
In 2008, more than 120 countries adopted a treaty banning the production, use and stockpiling of cluster munitions. The US, the aggressor country Russia and Ukraine refused to join it.
As OBOZREVATEL reported, the US administration of President Joe Biden has been urged to start supplying ATACMS missiles to the Ukrainian army. To this end, the US House Foreign Affairs Committee has considered and supported a bipartisan resolution.
Only verified information on our Telegram channel Obozrevatel and Viber. Don't be fooled by fakes!