Trending:
What is happening in Bakhmut: the general explained the situation and gave a forecast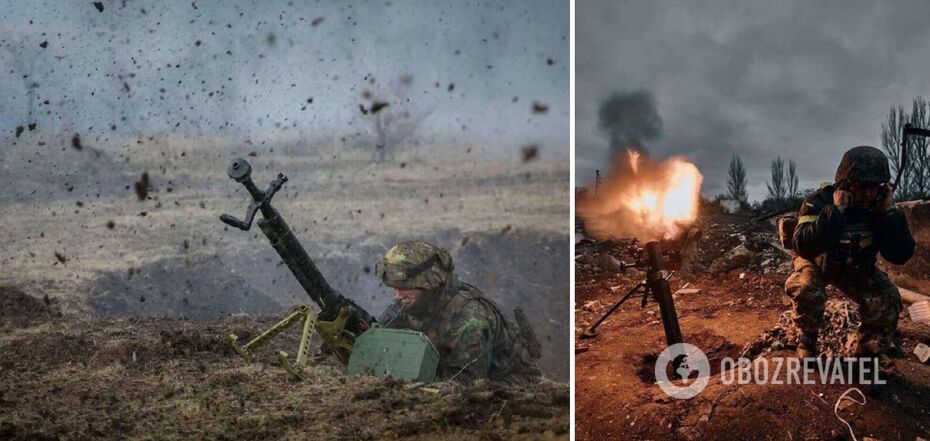 The situation in Bakhmut: a general's assessment
As of today, the occupying Russian forces control most of the city of Bakhmut, Donetsk Oblast, but the enemy's main force in this section of the front, the Wagner PMC, has suffered significant losses and is no longer able to hold its flanks. The Ukrainian Defense Forces have taken important heights on the flanks, depriving the enemy of the prospect of advancing.
This assessment in an exclusive interview with OBOZREVATEL was voiced by former Deputy Chief of the General Staff of the Armed Forces of Ukraine, Lieutenant General Igor Romanenko. "Our Defense Forces have taken into account the changes in these circumstances and, while continuing to fight hard inside the city, are conducting counterattacks and offensives on the flanks," he added.
As explained by the general, due to the huge losses in Bakhmut PMC "Wagner" this terrorist group is no longer able to hold the flanks. "So they wanted to keep the laurels of "winners" for themselves, and gave the flanks of Bakhmut to regular units of the armed forces of the Russian Federation."
"But even though they are called elite, airborne and whatever, they have less experience in urban combat and are obviously less trained," Romanenko noted.
Since the Ukrainian Defense Forces "have moved forward, occupied certain heights on the flanks and gained the ability to fire," it is incorrect to speak of a victory for the occupation army in Bakhmut. "The enemy has no prospect of advancing on Kostiantynivka, Chasiv Yar, Kramatorsk and Slovyansk. This position remains with us," stressed the general.
He added that additional forces, about five brigades, were needed to cover Bakhmut. But in this matter, Ukraine's top military leadership must decide how expedient it is to squander forces in this direction on the eve of a counteroffensive.
"So the question arises: should we conduct this kind of offensive here or wait until the preparation of large-scale offensive operations is completed and use these forces there. For now, the situation around Bakhmut needs to be held," he concluded.
Read the full version of the interview with Igor Romanenko soon on OBOZREVATEL.
As OBOZREVATEL wrote, according to Ukrainian Deputy Defense Minister Anna Malyar, the Ukrainian army in Bakhmut controls some infrastructure and industrial facilities, as well as part of the private sector in the southwestern district. Earlier, Malyar reported that the AFU had taken Bakhmut in a semicircle.