Trending:
What Azovstal looks like today: eerie footage of the legendary fortress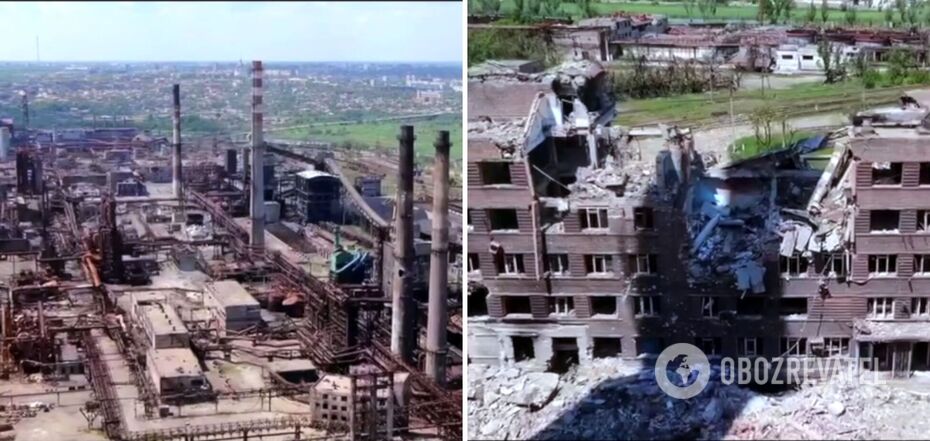 ''Azovstal after a year of Russian occupation
In a year of occupation of Mariupol, the Russian invaders have not started to fulfill their promise to create a "technopark" on the ruins of Azovstal, which was destroyed by Russian troops. From time to time, the invaders launch fables about the "technopark" in the information space to simulate the stormy "activity" in the occupied city.
However, one look at the ruins of the powerful metallurgical plant is enough to immediately put down the price of Russian promises to "restore" Mariupol. A video of the plant that became a fortress was shown by Mariupol mayor's advisor Petr Andryushchenko.
The invaders in Mariupol again began to talk about creating a "technopark" on the ruins of Azovstal.
"The occupiers have started the old song about the 'technopark' again. Every time social sentiment approaches the "protest tomorrow" level, Russians massively throw in the thesis about "now there will definitely be a technopark instead of Azovstal. It does not work anymore, but the persistence is surprising (no)," Andryushchenko noted.
However, one look at the ruins of the once prosperous enterprise is enough to put a price on the promises of the invaders.
"So far, all the preparations for the technopark" look like this. Approximately like a year ago," Andryushchenko noted.
Earlier, it became known how Mariupol lives one year after the arrival of the Russian army. Unemployment, high prices and destroyed homes have become an integral part of Mariupol's everyday life.
The "reconstruction" that the invaders boast of is limited to the construction of one small residential neighborhood of mostly 5-story houses, a few 9-story buildings, and a small kindergarten.
Only verified information in our Telegram channel Obozrevatel and in Viber . Do not be fooled by fakes!