Trending:
"We're just meat there": an occupier tells his colleague how he abandoned his commanders and fled the front. Interception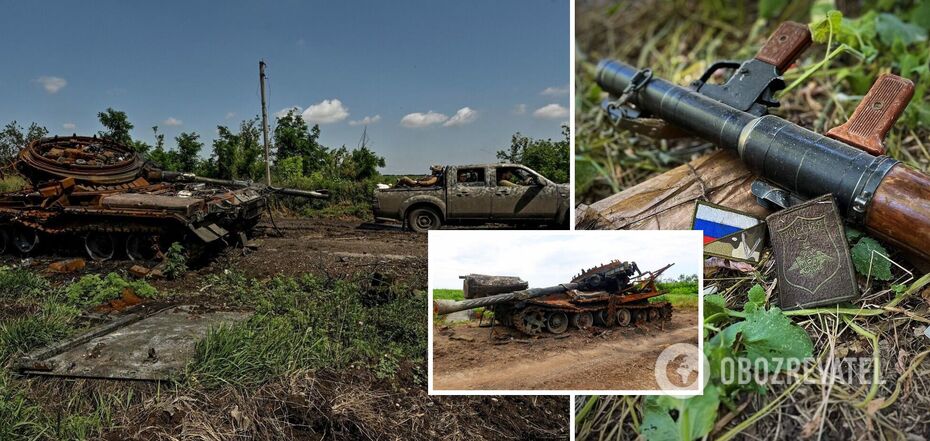 The occupiers' regiment was defeated in the east, and some of them returned to Russia for a bribe
In the intercepted conversation, the Russian occupier told his colleague how he had fled the front for money, as he realised that the Russian command was using people like him as cannon fodder in the war against Ukraine. He recommended that his interlocutor also return home.
The interception was published on 25 July by the press service of the Defence Intelligence of Ukraine. During the conversation, one of the occupants told how his comrade "Sanek" suddenly fell asleep and did not wake up after being injured (to listen to the audio, scroll to the end of the news).
"He was shell-shocked, and somehow managed to live for two more days. There was arrival after arrival, they were sitting in the trenches. And we were running around under mortar fire. We also went there. Anyway, we had Artemivsk on our left and Soledar on our right. 200 two hundredths..." - complained the Russian soldier.
The second said that he had heard that "the entire regiment was liquidated". Only five people remained in his own unit.
"F*ck this commander, I was shell-shocked, I have two torn tendons in my leg and arm. I went into battle. I was injured in the battle while retreating. I asked the commanders to take me to hospital: I'll get better, I give my word as a man, I'll come back. They said, "F*ck no, you need to rest for 3-4 days and then come back, you have to take these five dugouts," his "colleague" told him.
He added that the occupiers were given 13 machine guns for 30 people on the frontline.
"We were paid to leave, we paid to be taken out in a KAMAZ truck. We ran the f*ck out of there because we realised that we were just meat there. We were just being used up there," the Russian soldier complained.
He also advised his comrade to follow his example:
"Take care of yourself and your family. Now they say that in September all those mobilised should be replaced, but in short, there is such a sh*t in Russia that they are recruiting contract soldiers. You seem to be an adult and understand that people are leaving and no one is coming back, but for what? And why is our artillery silent?"
Warning: Audio is 18+!
As reported by OBOZREVATEL:
- Another occupier reported that the commander of one of the units fled from the positions during the shelling. Now the invaders refuse to fight under his command.
- In a conversation with a friend, a Russian military officer admitted that the Russian army is much weaker than the Ukrainian army. According to him, the Russian army is commanded by morons.
Only verified information is available in our Obozrevatel Telegram channel and Viber. Do not fall for fakes!