"We need these aircraft": Volodymyr Zelenskyy said the supply of Western fighters could decide the outcome of the war in Ukraine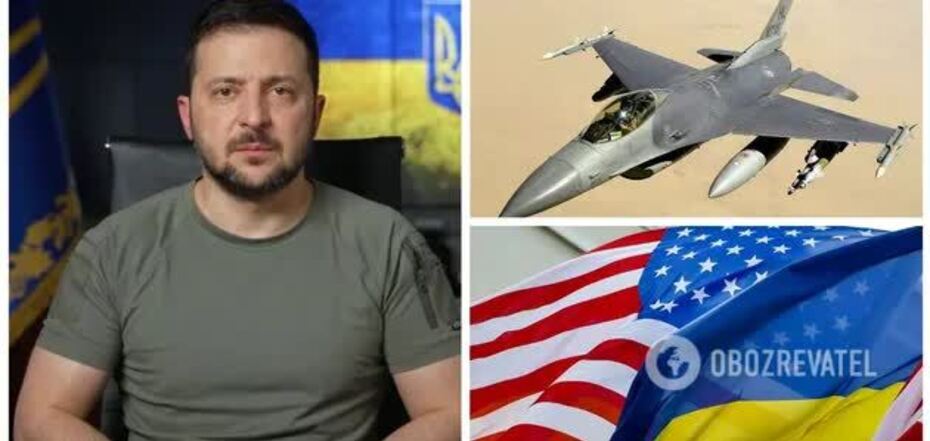 Volodymyr Zelenskyy said the supply of Western fighters could decide the outcome of the war in Ukraine
President Volodymyr Zelenskyy said that the issue of transferring modern fighter jets to Ukraine is quite complicated, but Ukrainians hope for a positive decision. At the same time, the head of state emphasized that new combat aircraft could decide the course of the war in Ukraine.
According to Zelenskyy, Ukraine is negotiating with the United States on the transfer of F-16 fighter jets. CNN reported on it.
Zelenskyy noted that U.S. President Joe Biden's recent visit to Kyiv was an important signal to the world that the United States supports our country and believes in the victory over the terrorist state of Russia.
At the same time, the Ukrainian President added that the issue of the transfer of F-16 fighter jets is complicated, but Ukraine is waiting for a positive decision. Zelenskyy explained that such aircraft would enable Ukraine to defend its sky.
"We really need it, and we are appealing to the President so that they can start training Ukrainian pilots, and President Biden told me that they will work on it. I believe that the United States will give us the opportunity to protect our sky," Zelenskyy said.
Moreover, Volodymyr Zelenskyy said that the supply of Western aircraft would significantly strengthen the Ukrainian army and lead to success in the war against Russia.
"What could fighter jets do? They could help us defend ourselves. That is why we urgently need them," the President of Ukraine said.
Recall that the United States is evaluating Ukrainian pilots for possible training on F-16 fighters. The Arizona Air National Guard is working with the group of Ukrainian defenders.
Earlier, NATO explained why partners are delaying the transfer of fighter jets to Ukraine. The pilots of the Ukrainian Armed Forces need military support now, while providing combat aircraft will take much longer.
It is noteworthy that the first F-16 combat aircraft may appear in our country in the period from three to eight months.
As OBOZREVATEL reported , the Prime Minister of Latvia said that Ukraine would receive fighter jets from its Western partners. It is only a matter of time.
Only verified information on the Obozrevatel Telegram channel and Viber. Don't fall for fakes!