"We lost contact with the group": commander revealed new circumstances of the shooting of the Ukrainian Armed Forces soldier by the occupiers for saying "Glory to Ukraine"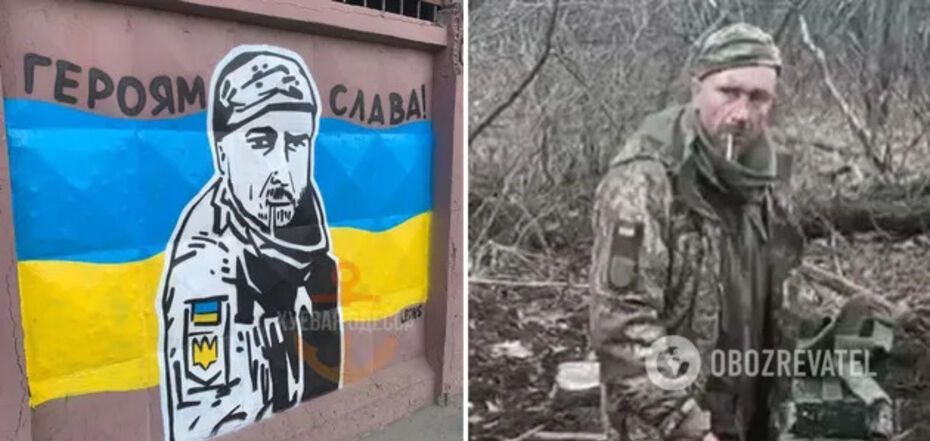 Details about the sniper who was shot by the occupiers emerged
Ukrainian sniper of the 163rd Battalion of the 119th Separate Brigade of the Territorial Defence Forces of theChernihiv region, Oleksandr Matsiievskyi, who said "Glory to Ukraine" to the Russians before being shot, went on a mission with his group that fateful day and engaged in combat with superior enemy forces in the Donetsk region. All five Ukrainian soldiers in the group were killed.
This was reported by Matsiievskyi's commander, according to TSN. "The situation was difficult, tense. Unfortunately, we lost contact with the group in which Oleksandr was. Everyone in this group was killed," he recalled (to watch the video, scroll to the bottom of the page).
It was not possible to retrieve the bodies. The heroes who gave their lives for Ukraine were returned home for a decent burial later, during the exchange.
DNA testing was not conducted, but Matsiievskyi, who had numerous bullet wounds, was recognized by his mother and comrades-in-arms by a scar above his eyebrow and a chevron given by his commander.
According to his commander, Matsiievskyi had a difficult character but was very reliable and responsible.
Matsiievskyi's mother described her first reaction when she saw the video of her son's death: "I look... Sasha! It's Sasha!"
At the beginning of the Great War, the Hero participated in the defense of Chernihiv and the region. Later, he was trained as a sniper, and at the end of 2022, he was deployed to Donbas.
The last time the mother spoke to her son was on December 29 last year. The soldier was 42-years-old, divorced, and had a 19-year-old son. The Hero was born and studied in Moldova but then moved to Nizhyn (Chernihiv region).
On March 12, the Security Service of Ukraine officially confirmed the name of our defender who was captured by the enemy and shot unarmed by the invaders for saying "Glory to Ukraine!".
Matsiievskyi Oleksandr Ihorovych served in the 119th Separate Brigade of the Territorial Defence Forces of the Chernihiv region. According to the Security Service, the soldier was killed on December 30, 2022, near the village of Krasna Hora, Donetsk region. The body was returned home in February 2023.
As OBOZREVATEL reported:
- On the evening of March 12, President Volodymyr Zelenskyy announced that he had awarded Oleksandr Matsiievskyi the title of Hero of Ukraine.
- Our defender was a citizen of Moldova. Chișinău "sharply condemned" the murder and said that the execution of the military by the occupiers could be qualified as a war crime and a gross violation of international humanitarian law.
Only verified information on our Obozrevatel Telegram channel and Viber. Do not fall for fakes!