Trending:
"We live in shit": the occupant complained about the order in Russia and the failure of the war. Intercept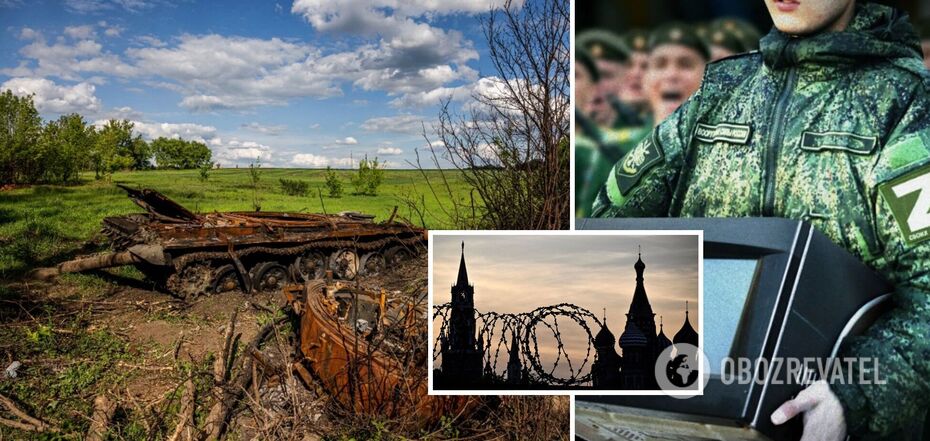 The occupant complained about the order in the Russian Federation and the failure of the war
Another member of Putin's army complained about the stupid system and stupidity of the Russian authorities who sent him to the war against Ukraine. He speaks of the failure of "SMO" and that his country is literally living in shit, but does not condemn the aggression, hoping that "America and Europe" will soon ignore it.
He shared his complaints and, at the same time, his views of a "brighter" future in a telephone conversation with an occupant friend. A fragment of the conversation was made available to OBOZREVATEL by the hacker group "Frontline Talks of Occupiers" (to listen to the audio, scroll to the end of the news).
"Well I say, this government is a [bleep] [bleep]. It's, you know, it's a one-way game. You don't have rights, we do what we fucking want. And there's nothing you can fucking do about it. It's a gun permit, all that other stuff. It's just a one-way game. They're out there talking about "foreign agents," "traitors," leaving Russia, for f*ck's sake. So who left? Thinking people went away," the occupant said about the ostentatiousness in Russia.
Among his countrymen he named Makerevich, Grebenshchikov, Pugacheva and Galkin, who, in his opinion, can afford to speak their minds because they are doing well financially.
"They don't f*cking care if they have concerts in Russia or not. They've got f*cking royalties there. The machine is already running, just a f*cking cash flow... And these fucking infantrymen..." - the occupant was indignant, believing that ordinary people in Russia can't resist the system.
He told a friend how he went to a construction site and found several cars with Russian tricolors on and the anthem of the Russian Federation blaring from their seats. The Russian was indignant that the owners of those cars were cheering for some reason, while others were only honking their horns.
"Ain't you d*ckheads? That's how we celebrate, they're happy. What the f*ck are they happy about? That we're living in shit, f*ck, and we're shitting in the street? And the most frustrating thing is that you can't change anything. Everyone is satisfied with everything," the occupant was indignant.
In spite of this, he does not lose optimism and believes that the war will soon be over. But not because of the power of Russian arms, but because the West is allegedly full of its own problems, and soon it will "stop paying attention to Russian aggression. He called the main goal of the occupation troops the disposal of "old military equipment" of the AFU.
"It's going to end soon, anyway. But not with the f*cking skills and armament of the Russian army, which we've all shown, but simply with Europe and America shaking their hands, because they have a lot of problems of their own. With debts, with the population. But it will not be the victory that Mr. F*cking President wants. That's my opinion," the hijacker expressed his conviction.
According to him, it is now allegedly obvious that the West is "exhausted" and they have no desire to help Ukraine anymore. But this conclusion the Russian, of course, did not come to himself, it was prompted to him by the propaganda media.
"At least that's what the media is saying. What the f*ck have we achieved? We're fucking disposing of imported equipment. Australia is f*cking ready to supply planes there that need to be scrapped. These four-wheeled armored vehicles are also f*cking ready to be delivered. What needs to be recycled, and here is free recycling, they get money for it as well. It's absurd...". - said the Russian, although thanks to this "old" Western equipment today his compatriots are massively recycled on Ukrainian soil and it is possible that soon the same fate will befall him.
As reported by OBOZREVATEL, the occupant complained to his family about how the command sends the Russian army simply to slaughter. According to his owls, they are forced to go into assaults, and if they refuse, they are punished, so in the end no one returns from their positions alive.
Only verified information in our Telegram channel Obozrevatel and Viber. Do not be fooled by fakes!