Trending:
"We are heading for a war of transformers": a military man talks about the army of the future and points out the main problem with the Armed Forces' supply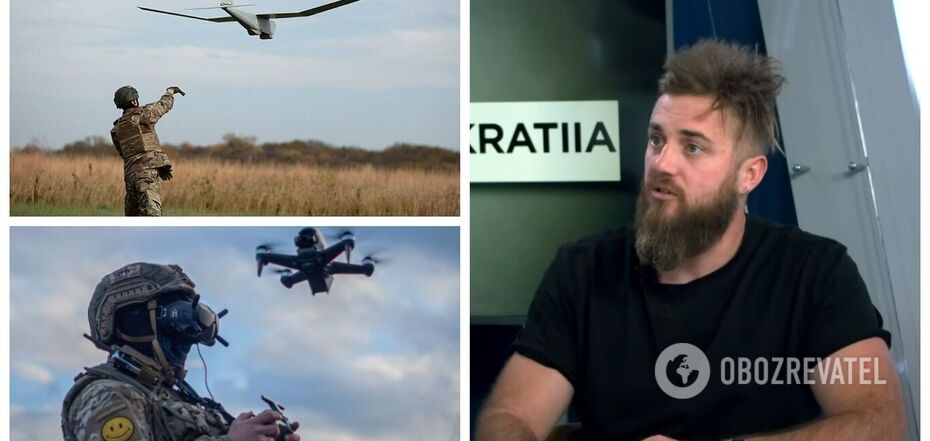 Ukrainian military speaks about the army of the future
Andriy Sergan, platoon commander of the 59th Separate Motorized Infantry Brigade named after Yakov Handziuk of the Armed Forces of Ukraine, said that in the future, the main combat operations will be conducted with the help of technology. This will save money and save lives.
Already, a drone worth several hundred dollars can destroy a tank or infantry fighting vehicle. Serhan spoke about this in an interview with Orestokratiya.
According to him, everything is now heading toward a war of transformers. The latest technologies will be able to replace even sophisticated equipment such as guns and mortars. It is also important that the devices can perform tasks that people are currently responsible for on the battlefield.
"For example: An FPV drone costs 300-400-500 euros. And a 120-mm mortar shell costs 700 euros, approximately the purchase price (give or take). Now we calculate: a mortar that costs a million and a half hryvnias, 3 people needed for maintenance. And they won't hit with one shot, they cover a square. And with all this "math", FPVs are much more efficient and accurate in their work," the military said.
Serhan also noted that about 90% of the drones in the army are currently supplied by volunteers. He explained that bureaucratic issues impede the normal supply. In particular, there is a debate about taking away the "military" unified social tax from communities, and no one has explained whether the brigades will eventually receive these funds or not.
"That is, if some minister or MP came out and said: "Look, we are taking away the unified social tax from communities, because they really spend it on sidewalk policy, on asphalt and curbs, which no one needs now, we need to save lives, it will go to the production of weapons, and the brigades will still receive 30-40% steadily..." But no. Now all the brigades are in a panic, not understanding what will happen next year with these funds, because they helped us to buy directly the same drones, helped us to buy the same things that are needed in the brigade... But the procurement procedure is so problematic and so long, and that is why volunteers have been, are and will be the best, high-quality suppliers," Sergan said.
As a reminder, Ukrainian military personnel have adapted to the effective use of various drones in the course of combat operations. To date, the Mavic remains the most effective UAV in the Russian-Ukrainian war.
Earlier it was reported that Ukrainian developers have created a new kamikaze attack drone that can hit targets at a distance of 700 km. The UAV also carries 50 kg of explosives.
Only verified information is available on our Telegram channel OBOZ.UA and Viber. Do not fall for fakes!