Trending:
US Congress calls on Biden to provide Ukraine with ATACMS missiles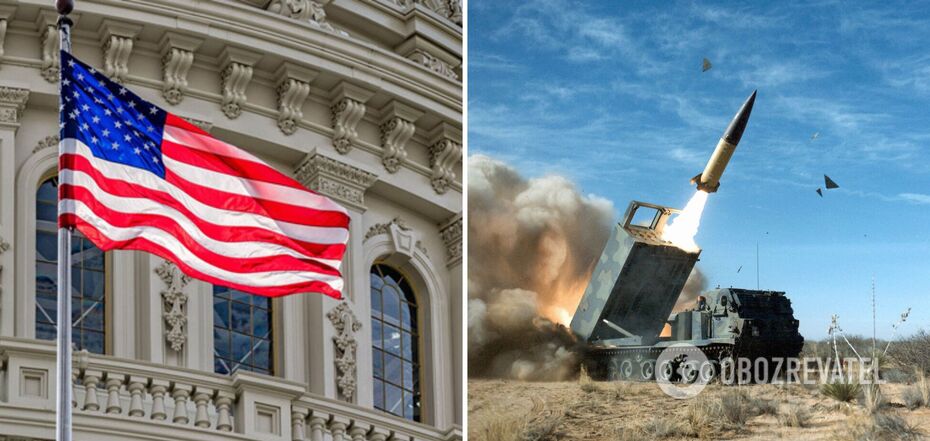 US Congress calls on Biden to provide Ukraine with ATACMS missiles
US lawmakers of both parties are once again urging the administration of US President Joe Biden to send long-range missiles to Ukraine. The reason for this is, in their opinion, the beginning of a counter-offensive.
This was reported by Politico. The Army's ATACMS tactical missile system with a range of more than 466 kilometres, almost four times the range of Ukraine's existing missiles, has been the subject of intense debate for months.
US National Security Advisor Jake Sullivan expressed concerns almost a year ago about the possible consequences of sending the ATACMS missile system. He expressed concern that Ukraine's use of these weapons could lead to an escalation of the conflict and even a global conflict, including the risk of Ukraine attacking deep into Russian territory.
In recent weeks, opposition to the Biden administration's munitions shipments has shown signs of weakening.
President Joe Biden recently hinted that he might consider sending ATACMS. When asked about the possibility of providing this missile system, he stated that this option was "still on the table". However, a White House spokesperson later said that the administration's policy on this issue had not changed.
Recently, a group of House members led by Congressman Jason Crowe stepped up their pressure. In a letter sent to President Biden on Thursday, 10 lawmakers from both parties urged the US leader to give swift approval for the delivery of ATACMS to Ukraine.
"The war in Ukraine has become a conflict of attrition. We can and must help break the stalemate. By quickly providing Ukrainian forces with these additional capabilities, we can greatly increase their chances of winning, restore peace to Europe, and ensure a more stable and prosperous world," the US lawmakers said.
Proponents of sending ATACMS say that since they are launched from highly mobile artillery missile systems already shipped to Ukraine, they do not require lengthy training and supply chains and can be used immediately.
The letter also calls on the president to approve the transfer of other advanced weapons to Ukraine, including US-made F-16 fighter jets, additional air defence systems such as the Patriot system, and to expedite the transfer of US M1 Abrams tanks, which are expected to arrive in Ukraine by the end of the year.
In addition, Congressman Crowe said in an interview that US officials have become less concerned about a possible escalation of the conflict as a result of the delivery of more advanced weapons. He noted that Ukraine has reaffirmed its inability to use US equipment to attack Russian territory.
According to the congressman, the reluctance to send ATACMS is due to the Pentagon's fears that the US has a limited number of missiles in reserve, but sending these systems to Ukraine is worth the short-term risk, as the Pentagon plans to move from ATACMS to more advanced missiles in the long term.
As OBOZREVATEL previously reported, the US is still in doubt about whether to provide the Ukrainian army with long-range ATACMS missiles. Washington is worried that the transfer of this type of weapon to Kyiv will reduce the country's stockpile and the US army's readiness to repel its own threats.
Only verified information is available in our Obozrevatel Telegram channel and Viber. Do not fall for fakes!