Trending:
Ukraine launches serial production of Vidsich UAV: how it will help the Armed Forces. Photos and videos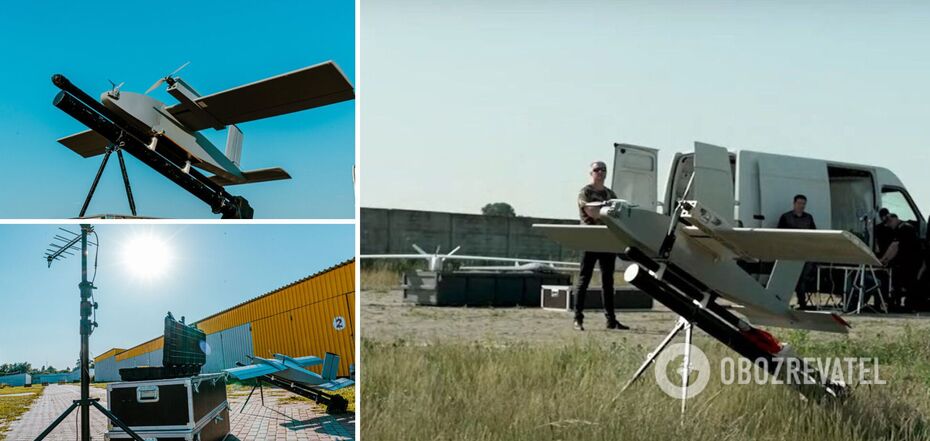 Ukrainian UAV Vidsich has already been tested in combat conditions
Ukraine is launching mass production of new unmanned aerial vehicles Vidsich. The development of First Contact has already been tested in combat conditions.
Among the advantages of the model is its invisibility: it is very difficult to detect an attack drone visually or by ear. The technical characteristics of the Vidsich UAV and the benefits it can provide to Ukrainian soldiers were described on the Militarny portal.
As stated in the report, the Vidsich UAV is designed to attack the positions of the occupiers. It can carry a 2-3 kg warhead over a distance of up to 40 km.
At the same time, as combat tests of the new drone have shown, its appearance over dugouts or trenches is likely to be a surprise for the invaders.
"One of the advantages of the model is its invisibility: it is practically invisible and unheard in the sky during operation," the Army of Drones said .
The new UAV will be paired with reconnaissance drones.
According to the developer, the Vidsich unmanned vehicle has the following technical characteristics
payload weight - 3 kg;
flight range - up to 40 km;
speed - up to 100 km/h;
flight altitude - up to 2 km.
The drone is equipped with a 1100 W brushless electric motor. The battery capacity is 2x10000 mAh.
The drone can be deployed in 15 minutes. It can be controlled by an operator, and it is also possible to program the UAV's flight route.
Militarnyi added that in 2023, the Vidsich UAV was assigned a code in the NATO codification system and is designed to deliver targeted equipment to institutions of various types and subordination.
"The UAV that is part of the complex is an aircraft-type tactical strike vehicle," the developers' portal quotes.
These drones can be used both day and night, subject to operational restrictions.
Earlier, Ukrainian soldiers demonstrated how they detected and destroyed a Russian Nona UAV using the Leleka-100 UAV. The enemy tried to hide it in a landing zone in one of the hottest spots of the frontline. However, the Leleka-100 operator detected the vehicle, transmitted its location coordinates and adjusted the work of the Defense Forces' guns to target the Russian UAV.
This reconnaissance drone is effective at any time of day or night and in any weather. Moreover, Leleka can take off and land in radio silence. The UAV's flight range is 100-220 km, and the time in the air is up to 4 hours.
Only verified information is available on the OBOZ.UA Telegram channel and Viber. Do not fall for fakes!