Two hours to escape to Crimea: collaborators in Vasylivka are preparing for "evacuation" in case of Ukrainian army's offensive – Ivan Fedorov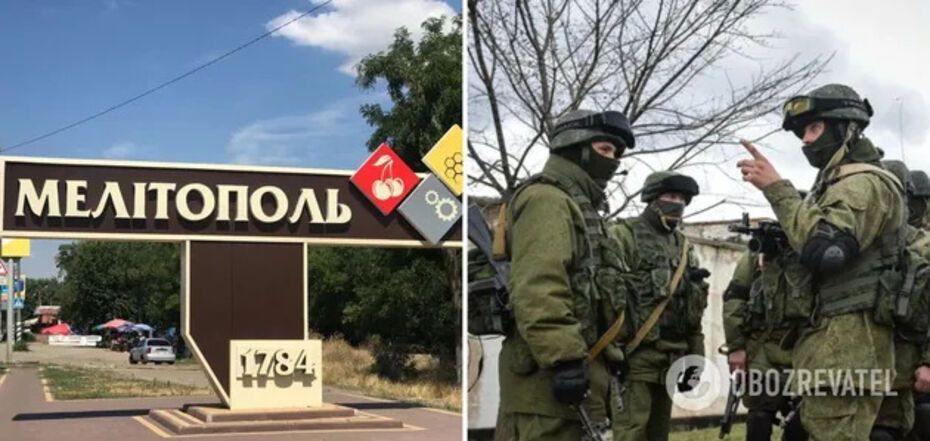 Collaborators are preparing for "evacuation" in the Melitopol district
The collaborators in the temporarily occupied territories of the Zaporizhzhia region began to think over an escape plan in case of a counteroffensive by the Ukrainian Armed Forces. The traitors hope that within a few hours, they will be able to escape to the occupied Crimea.
At the same time, Russian troops have started to clean up some of the traitors. The mayor of Melitopol, Ivan Fedorov, said this during the "United News" telethon.
According to him, the Russian invaders accused one of the collaborators in the so-called "military administration" of embezzling money. Fedorov noted that this might indicate that the Russians do not need local traitors and are gradually getting rid of them.
"Rashists are starting to remove their collaborators themselves. For example, in the Vasylivskyi district, one of the deputies of their military administration was imprisoned in the basement and accused of embezzlement. Nobody needs traitors, so they are starting to clean them up," said Fedorov.
In addition, according to Fedorov, collaborators in the Vasylivskyi district are already thinking about how they will escape to Crimea during the Ukrainian army's counteroffensive. It is noteworthy that the invaders are not going to take all the traitors with them.
"Itäs also worth noting that they have started preparations for evacuation in the Vasylivskyi district. They are developing an evacuation plan. The immediate focus is on the evacuation of collaborators. They are re-registering them and thinking about how to evacuate them. But they don't want to evacuate some of them and plan to leave them in the temporarily occupied territories, just like they left Ivan Tkach," the mayor of Melitopol emphasized.
Fedorov added that local Gauleiters are engaged in robbery, so since December, collaborators in Melitopol have been without salaries. Employees of utility companies have also been left without money.
"The collaborators are starting to panic. They realize that there is no unreachable collaborator, and the traitor will be held accountable. Collaborators also have a rather turbulent life because they are not paid. The enemy who hired them has not paid their salaries since December. There are discussions about the fact that the Gauleiters in the temporarily occupied Melitopol region are stealing and embezzling money," Fedorov added.
To recap, another "cotton" explosion occurred in the temporarily occupied Melitopol on Tuesday, March 14. The explosion was so loud that the whole city could hear it.
Later it became known that the car of local collaborator Ivan Tkach exploded and caught fire. The traitor died from his wounds.
As OBOZREVATEL previously reported, the Security Service of Ukraine has already brought more than 300 cases against collaborators to court. At the same time, 44 relevant court verdicts have already entered into force. In total, the Security Service has opened almost 1,000 criminal proceedings against collaborators in five regions of Ukraine.
Only verified information on our Obozrevatel Telegram channel and Viber. Do not fall for fakes!