Trending:
Two countries near Russia could get nuclear weapons - Feygin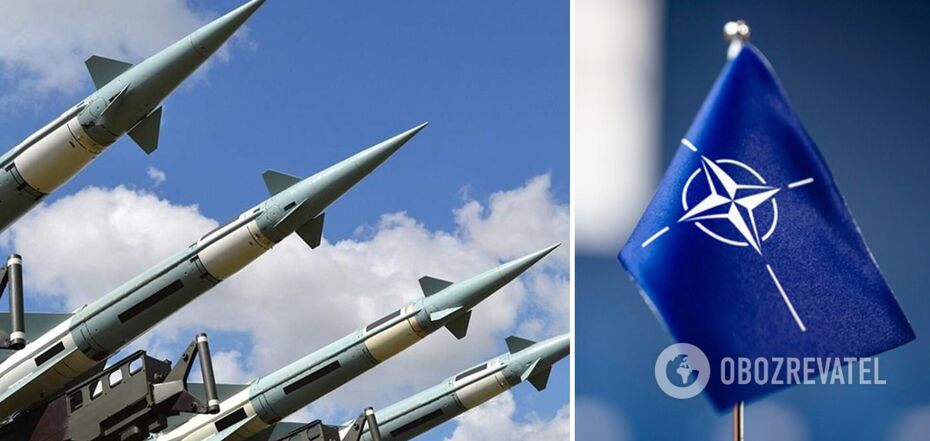 Poland and Lithuania could get nuclear weapons
The NATO summit to be held in Vilnius (Lithuania) on 11-12 July may consider the deployment of nuclear weapons in a number of European countries that do not belong to the nuclear club. Such a need may arise due to Russia's transfer of tactical nuclear weapons to Belarus.
The most logical response to nuclear blackmail of the Kremlin dictator Vladimir Putin would be to transfer nuclear weapons to Poland and Lithuania. This opinion was expressed in an exclusive interview with OBOZREVATEL by Russian human rights activist Mark Feigyn.
In the context of US President Joe Biden's statement that the threat of Putin unleashing a nuclear war is real, he stressed that such warnings should be heeded. In this context, the human rights defender recalled that the White House head had warned about Russia's impending invasion of Ukraine the day before it happened.
Feygin is convinced that the West should not follow the Kremlin's aggressive rhetoric and even less so respond to its nuclear blackmail. On the contrary, there is a need to demonstrate strength to the aggressor.
"There is no need to exchange blackmail and threats. What is needed here is action. You have deployed nuclear weapons in Belarus? We will deploy them in Poland and Lithuania. Now this would be a logical answer. Perhaps Biden's statement is related to the Vilnius summit of NATO, where this issue is sure to be seriously discussed," he suggested.
"Under no circumstances should you concede, because if you concede, he will move on. That's the paradox. You don't have to believe that if he gets something, he will be satisfied. Putin will never be satisfied," the human rights activist said.
He also did not rule out that the fact of nuclear weapons transfer to Belarus may become a dangerous precedent that can be used by other countries, for which protection of sovereignty is relevant.
"China may cease to exist as the only country in South-East Asia possessing nuclear weapons. There could be a nuclear Japan, a nuclear South Korea, a nuclear Taiwan. After all, they see how well nuclear blackmail works - you can blackmail, threaten and at least ensure your security and sovereignty. Ukraine can have nuclear weapons too. And how long can this go on?" - said the human rights activist.
As OBOZREVATEL wrote, US President Joe Biden called the threat of the Kremlin using nuclear weapons real. He called the deployment of nuclear weapons in Belarus "absolutely irresponsible".