Tried to "clean themselves": the scandal with the German restaurant that called Ukrainians "pigs" continues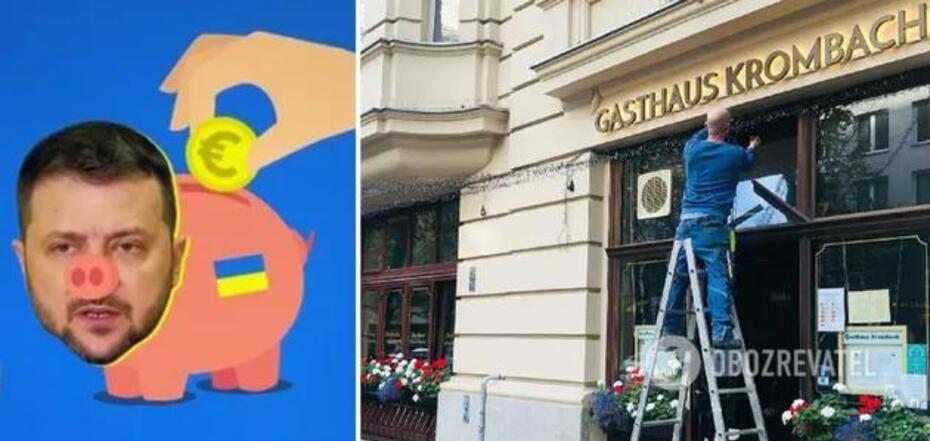 Google has decided that insulting Ukrainians is not a reason to downgrade a Berlin restaurant
A few days ago, the German restaurant Gasthaus Krombach got into a loud scandal. The restaurant's marketers ran an anti-Ukrainian ad, actually calling the Зresident and all Ukrainians "pigs" whom they were "tired of feeding."
The disgusting video provoked strong condemnation, and thousands of Ukrainians (and not only) overnight dropped Gasthaus Krombach's Google rankings. However, in a matter of days, all the negative ratings left after the publication of the Ukrainophobic video mysteriously disappeared, and the restaurant's rating rose from 2 to 4.5 again.
On March 5, Ukrainians learned that the administration and marketers of the German restaurant Gasthaus Krombach consider them pigs, and they are not ashamed to say so publicly. At least, that's what the restaurant's online advert says.
In a short video, the restaurant's "creatives" depicted a piggy bank with a Ukrainian flag, into which they put euros. Then they "attached" President Zelensky's head to the piggy bank.
"We are tired of feeding these pigs. It's time to cook the knuckle," reads the caption of the video, which ends with the piggy bank being thrown away.
It's hard to say what the creators of the video were motivated by. Most likely, the target audience of the YouTube ad was supposed to be Russians in Berlin and pro-Russian Germans.
Nevertheless, the video provoked a strong reaction: thousands of low ratings and outraged comments from Ukrainians and citizens of other countries who did not like the openly Nazi overtones of this "creation."
Overnight, the establishment's Google ratings dropped to 2 points.
However, a few days after the scandal, Gasthaus Krombach's rating returned to 4.5 points. But not because a huge number of people supported the restaurant's position, the anti-Ukrainian stance of its administration, or suddenly decided to massively praise the knuckle mentioned in the video.
For some unknown reason, Google simply deleted all the latest comments and ratings, leaving comments from a week ago as the most recent. It is now impossible to find any mention of the recent scandal in the reviews. And the most recent negative review was left by visitors 2 months ago.
At the moment, nothing is known about the reasons for the removal of negative comments and reviews about the Berlin restaurant. Google did not explain what caused this decision.
Earlier, it became known that a Russian woman who organized actions in support of the war against Ukraine in Cologne will be tried in Germany. Yelena Kolbasnikova organized the largest rally in Germany in support of the Russian terrorist state on May 8, 2022. The court hearing is scheduled for March 29.
Kolbasnikova faces up to three years in prison for publicly endorsing Russia's aggression against Ukraine, as under international law, waging an aggressive war is a crime, and those who endorse it will face justice in civilized countries.
Only verified information on our Obozrevatel Telegram channel and Viber. Do not fall for fakes!