Trending:
"This is not a Hollywood film": Poroshenko urges West to believe in Ukrainian Armed Forces counteroffensive and reminds of Bakhmut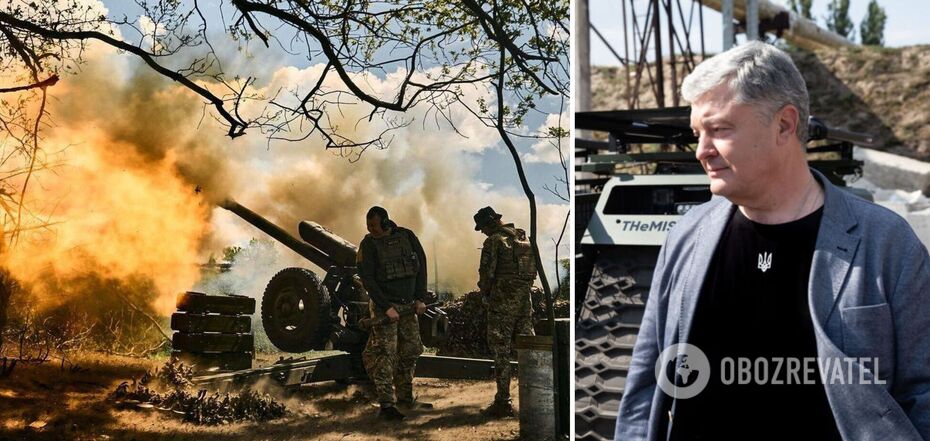 It is imperative that Ukraine receives notification of the invitation to future NATO membership
In an interview with the BBC, Petro Poroshenko urged the West not to expect quick results from the Ukrainian offensive, as it is not a Hollywood film. Poroshenko also noted that he was confident in the success of the Ukrainian Armed Forces and called on the allies to speed up the supply of the latest weapons.
This was reported by the press service of the European Solidarity party.
"We can compare the Russian offensive this winter, where the Russians stood in front of Bakhmut for 10 months, and the two weeks of the Ukrainian counter-offensive now. We have already taken seven villages and are advancing eight kilometres. And this is just the beginning. This is just a reconnaissance by fire. This is how we determine the most promising direction of the Ukrainian offensive," Poroshenko said.
The fifth President of Ukraine stressed that Ukraine has a fantastic General Zaluzhnyi and all other experienced Ukrainian young generals.
"Do not expect a quick result. This is not a film, Hollywood or Ukrainian. These are very, very difficult battles. But I am absolutely confident in the future success of the Armed Forces of Ukraine, which we have created in 2014 according to NATO standards," Poroshenko said.
The fifth president also called on international partners to continue supporting the Ukrainian army with weapons and technology.
"Please continue to support us. Because this victory, this success cannot be achieved without F-16s, without air defence, without electronic warfare and without sanctions," he said.
Poroshenko noted that the European Union has already approved 11 sanctions packages that will curb Russia's military capabilities.
"And there is one more very important thing. No less important than the offensive in the south and east of Ukraine is the event that will take place in Vilnius. This is the NATO summit on 11-12 July in Vilnius. It is extremely important that we receive a message about the invitation to Ukraine's future membership in NATO. Without this, there will be no peace, no victory, no sustainable stability," Poroshenko said.