Trending:
"They need stockpiles": expert explains how many missiles Russia can produce per month and assesses the threat to Ukraine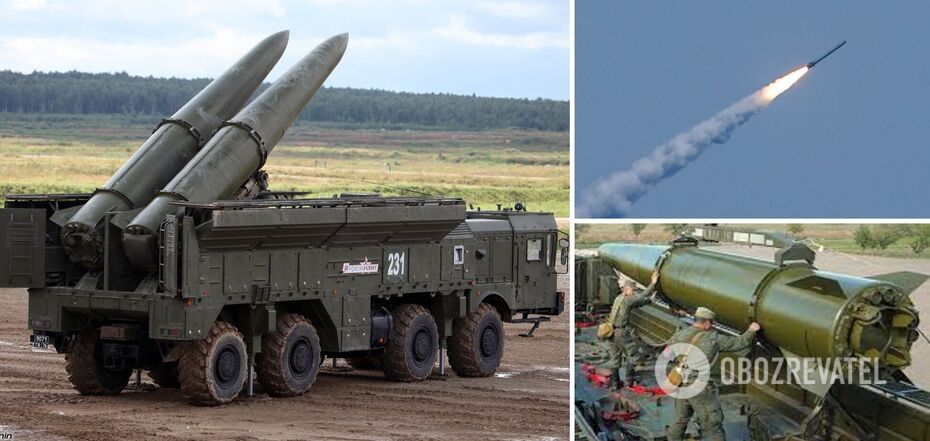 Occupants will continue to produce long-range missiles
Russia has used about 80% of its missile stockpile since the beginning of the full-scale war. Today, Russia's stockpile of missiles has significantly decreased, but the aggressor country continues to produce them and still has enough of them to hit the territory of Ukraine.
This was reported by military expert Oleksiy Hetman on the air of the United News TV marathon. The number of missiles produced by Russia per month usually depends on whether the country has managed to circumvent sanctions and obtain components through "gray means."
"Russia can produce 40 to 70 missiles per month. Why does the number fluctuate? In March-April, they started producing more, and then production dropped to 40 missiles per month again. That's all the missiles. To make it clear, these are one or two Kinzhals and 5-6 Iskanders. The rest is 25-30 Kalibr missiles. That is what they can do in the best production conditions, and this is related to whether they somehow manage to smuggle or get components, especially for homing, which involves sophisticated electronics. When they succeed, they can produce up to 70 missiles. When they fail, it drops to 40," Hetman said.
He also mentioned how many missiles Russia still has. Thus, Russia had about 900 long-range ballistic missiles, such as Iskander, at the beginning of the full-scale invasion. At this point, there are just over two such missiles left. As for the X-101/X-555 missiles, there were about 150-200 of them. However, they were also actively used, but at the same time actively produced.
He also said that Russia has less than 20% of the total arsenal of long-range missiles left since the beginning of the full-scale invasion of Ukraine. However, the Russians can continue to conduct massive missile attacks.
"They have used 80% of them. This does not mean that they have little left, they can shoot. But they need to have certain stockpiles, they cannot fire all the missiles at zero. They can fire the missiles they produce only. The worst-case scenario for us is 70 missiles per month. Thus, they can conduct two large missile attacks per month in the amount of 30, 40, or up to 50 missiles. All the recent major attacks have been up to 50 missiles, which is about half of what they produce per month," the expert explained.
As a reminder, the terrorist state of Russia shelled the village of Bahatyr, Donetsk region, with a Smerch multiple rocket launcher. A child died as a result of the attack. A total of 9 hits were recorded in the residential sector.
As reported by OBOZ.UA, on the morning of October 14, Russian terrorists attacked Beryslav, Kherson region. A resident died as a result of hostile shelling. One of the shells hit the territory of a private house.
Only verified information is available on our Telegram OBOZ.UA and Viber. Do not fall for fakes!