Trending:
"They are looking for resources around the world": Budanov points out Russia's problems and warns of response to strikes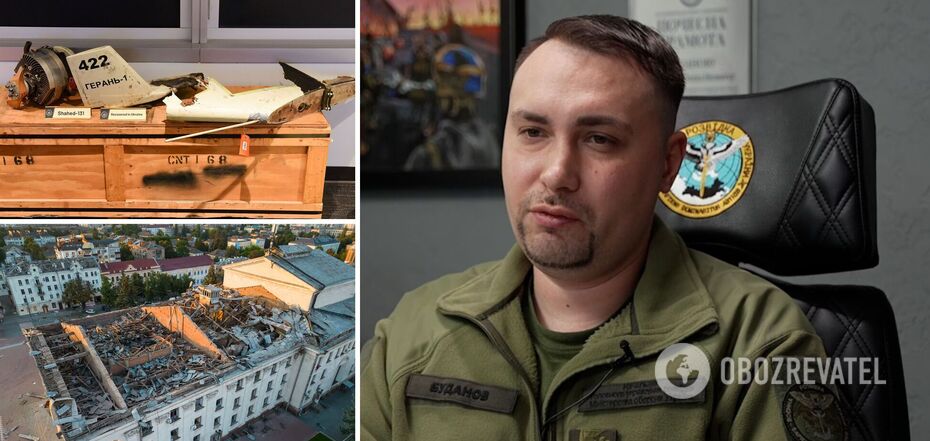 Budanov pointed out the problems of the Russian Federation and warned of a response to the strikes
The head of the Defence Intelligence of Ukraine Kyrylo Budanov expressed his belief that the economy of the Russian aggressor country will not last long and the flow of weapons will soon stop there. He also said that the Kremlin would retaliate against attacks on Ukraine's critical infrastructure.
In particular, he named three main goals of drone launches on Russian territory and the temporarily occupied Crimea. He spoke about this in an interview with The Economist.
Ukraine's chief intelligence officer said that Russian resources are running out, the economy of the terrorist state will last only until 2025, and the flow of weapons in it will stop in 2026 or "possibly earlier."
"If everything is fine and Russia has enough resources, why are they looking for them all over the world? The answer is obvious. There is nothing left to extract," Budanov said, recalling Putin's talks with the DPRK leader.
According to him, the Russians will receive a response to the strikes on the critical infrastructure of our country. He emphasized that Ukraine is developing a program of "deterrence and retaliation" to counter the expected winter campaign of missile and drone strikes by the Russian Federation on infrastructure.
"Let them start. They will also get a response," the Main Directorate of Intelligence chief emphasized.
In this context, he named three main goals of drone launches into Russia and Crimea:
- depletion of the Russian air defense system;
- disabling military transport and bombers;
- Damage to military production facilities, such as the recent strike on a rocket fuel plant in the Tver region of Russia.
In the same interview, Bulanov expressed the opinion that the Ukrainian Armed Forces still have a chance to sever Russia's land connection with Crimea before winter. He emphasized that this is evidenced by the recent success of our soldiers in breaking through the occupiers' defense line.
As OBOZREVATEL reported, earlier Kyrylo Budanov said that the war with Russia would not be long and would not drag on for years, as a number of military and political analysts predict. Based on the data on the aggressor available to the Main Directorate of Intelligence, he pointed out that Russia does not have long-term resources, exhausting itself every day.
Only verified information is available on our Telegram channel Obozrevatel and Viber. Do not fall for fakes!