Trending:
"There will be no such counterattacks as there were in Kherson and Kharkiv.": Zgurets named key tasks for the AFU and pointed out important nuances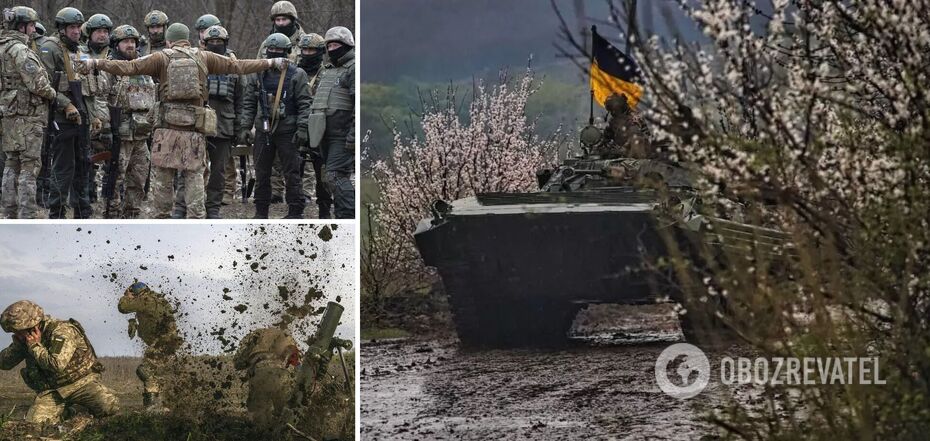 Ukrainian Defense Forces counteroffensive
The expected Ukrainian counterattack will not be like the ones that took place in the Kherson and Kharkov regions. Then the enemy did not calculate its forces and did not expect resistance, and the Ukrainian army inflicted such losses that the occupiers stopped all along the front - but now they understand everything.
This opinion was expressed by military expert Sergei Zgurets in his column on Espresso. He noted that the Russian troops were withdrawn from the right bank to strengthen the eastern front near Bakhmut, and then the Ukrainian Defense Forces began to advance.
In the Kharkiv region, according to Zgurets, there was an adventure designed by Colonel General Aleksandr Syrsky, commander of the Ground Forces of the AFU.
"The first line of defense was broken through, the enemy underestimated us, did not think that we would go on the offensive. There were mostly troops of the so-called 'DPR,' they could not withstand the resistance," the expert explained.
According to him, the AFU took advantage of the situation when the front was falling apart. However, now the operation must be planned even better, because the enemy is getting ready.
Zgurets emphasized: A counteroffensive is a response to someone else's offensive, striking the enemy's offensive units, disrupting their potential and knocking out their equipment. An offensive is only possible when it succeeds.
At the moment, as the expert noted, the Defense Forces are destroying the offensive potential of the enemy - in particular on Bakhmut, Zaporizhzhia, Kherson region by means of high-precision weapons.
"And when this potential is destroyed, the analysis will be made and the way, the direction of the strike will be chosen," Zgurets noted.
Recall: earlier President Volodymyr Zelensky said that during the counterattack the AFU will be able to defeat the Russian occupation army. The head of state also stressed that the Ukrainian army can regain the temporarily occupied Crimea. However, Ukraine's success will depend on the West's supply of weapons.
As reported by OBOZREVATEL:
- The undermining of the logistics of the invading force at the Sevastopol oil depot was the result of one of the elements of the AFU's preparation for active operations. Natalya Gumenyuk, spokeswoman for the joint press center of the southern Defense Forces, is convinced that this will force the invaders to reorient and disperse;
- Ukrainian Defense Minister Oleksiy Reznikov spoke about the current stage of preparations for a counterattack by the Ukrainian Armed Forces. According to him, in a global sense Ukraine is already ready for it.
Only verified information we have in the Telegram channel Obozrevatel and in Viber. Do not be fooled by fakes!