Trending:
There was an explosion near Olenivka in occupied Crimea, ambulances rushed to the scene. Video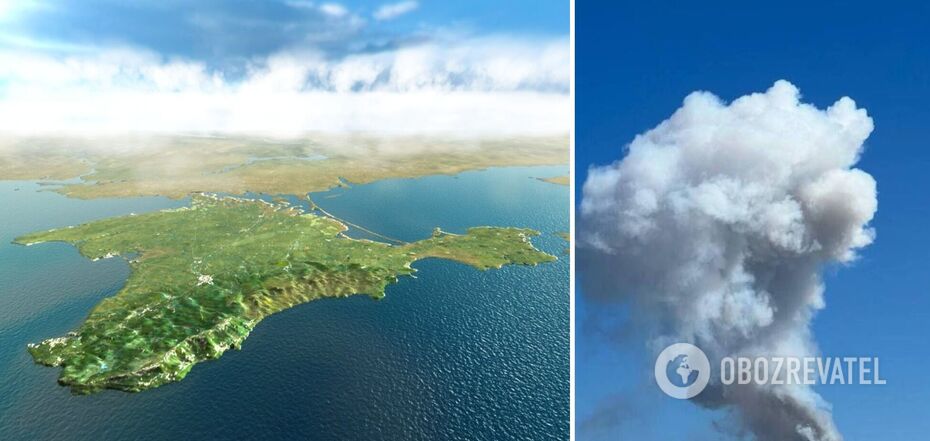 An explosion was heard in Crimea again
In the temporarily occupied Crimea on August 29 again reported about "bavovna". A deafening explosion, according to Crimeans, was heard near Olenivka on Cape Tarkhankut.
Ambulances rushed to the site of the explosion. This was reported by the Telegram-channel "Crimean wind".
"And near Olenivka again came, a muffled explosion was heard, reports our subscriber. And ambulances to the site of the explosion rushed", - noted in the message.
Also "Crimean wind" published a video, which shows a column of smoke.
Meanwhile, collaborator Oleg Kryuchkov, calling himself "advisor to the head of the Crimean government", issued that in Olenivka allegedly "grass caught fire".
"On Olenivka. Burning grass in the steppe. The Ministry of Emergency Situations is working. Trust only official sources," - said the traitor.
The news is supplemented