Trending:
There is a powerful fuse against the Kremlin's insane actions at ZNPP, - Ohryzko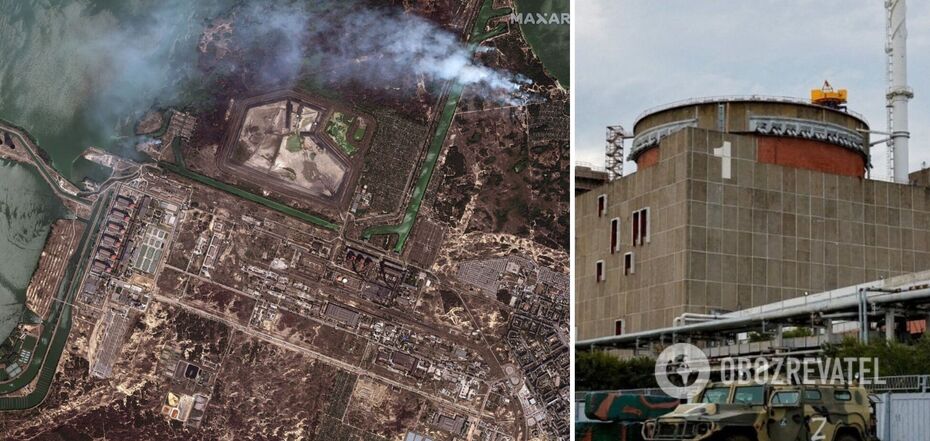 There is a fuse against a Kremlin terrorist attack on ZNPP, said Ogryzko
The danger of a nuclear catastrophe because of a possible terrorist act at Zaporizhzhia NPP can be significantly reduced by applying political and diplomatic means of influence on the Kremlin. One of the main safeguards for Russia's terrorist country is the fact that its territory could receive radioactive contamination as a result of the Zaporizhzhia NPP disaster.
This opinion in an exclusive commentary to OBOZREVATEL was expressed by former Ukrainian Foreign Minister Volodymyr Ohryzko. The diplomat added that Ukrainian President Volodymyr Zelensky's topical address to the international community "is quite enough.
However, unofficial ways of putting pressure on the Kremlin should be used as well. "The main thing is to show the world who may be responsible for this tragedy. And this, in my opinion, is the best safeguard to prevent it from happening. I don't see any other ways so far. Except by direct warnings through either the special services or the red telephone, which is also quite possible. Of course, this is not reported, but in such cases it could also take place" - said Ohryzko.
He said he was confident that "both will generally produce results."
He cited the danger of radioactive contamination of Russian territories as a sufficiently powerful fuse. "Conditionally, the radioactive wave that could arise after such an attack could go to the same Belgorod or Voronezh. And this is another important fuse."
"It seems to me that despite the general insanity of the people who sit in the Kremlin today, there must be remnants of common sense. Consequently, this is unlikely to happen. Because this is already crossing all the "fat red" lines. This is already definitively beyond common sense," the diplomat concluded.
As OBOZREVATEL wrote, on July 4 Ukrainian President Volodymyr Zelensky said that Russian occupants could have planted explosives on the roof of several Zaporizhzhia power units. He suggested that the enemy might simulate a strike on the plant and called on the international community to closely monitor the aggressor's actions.