Trending:
The situation at the front is in the spotlight: Zelensky holds a HQ meeting and names key issues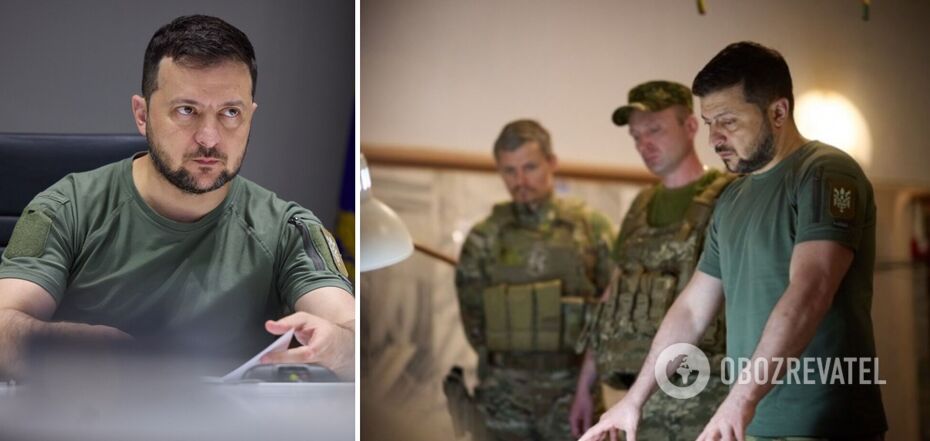 A regular HQ meeting was held on October 12
On October 12, President of Ukraine Volodymyr Zelensky held a regular HQ meeting. The main issue was the situation at the front, as well as the defensive and offensive actions of the country's defenders.
The head of state heard reports from Commander-in-Chief of the Armed Forces Valeriy Zaluzhnyi, Commander of the Ground Forces of the Armed Forces of Ukraine Oleksandr Syrskyi, and Commander of the Tavria Operational-Strategic Group of Forces Oleksandr Tarnavskyi. The Ukrainian leader announced this on his Telegram.
"The situation on the main directions in the east and south. Defense of our positions. Our steps forward," he briefly described the content of the discussion.
The second issue was the Ukrainian production of weapons and equipment, increasing its volume in particular. Zelensky pointed out the need to develop the production of missiles, shells, drones, armored vehicles, and more.
"There have already been reports on some elements of such a program. The results are good. There will be more significant ones," the President expects.
A separate order was given to Deputy Prime Minister Ivan Fedorov and Defense Minister Rustem Umerov. It concerns further digitalization of supplies for the Defense Forces to simplify accountability and control. Zelensky noted that there are clear deadlines for the implementation of this task.
"The third point is the situation in the Middle East. A comprehensive analysis from the head of the Foreign Intelligence Service, Oleksandr Lytvynenko. We take into account all the factors, take care of the interests of our citizens in the region, and work with partners to prevent wider destabilization," the guarantor said.
As OBOZ.UA wrote:
- As of the morning of October 12, it is known that seven Ukrainian citizens became victims of the war between Israel and the Hamas terrorist group. Nine more Ukrainians are still missing.
- Media reports suggest that President Volodymyr Zelensky is allegedly considering a trip to Israel. This visit is supposed to demonstrate Kyiv's solidarity with Jerusalem.
Only verified information is available on OBOZ.UA Telegram and Viber. Do not fall for fakes!