Trending:
The Russian Army wants to distract the Ukrainian air defense with attacks on Kyiv and frontline areas: Lukashuk explained the new tactics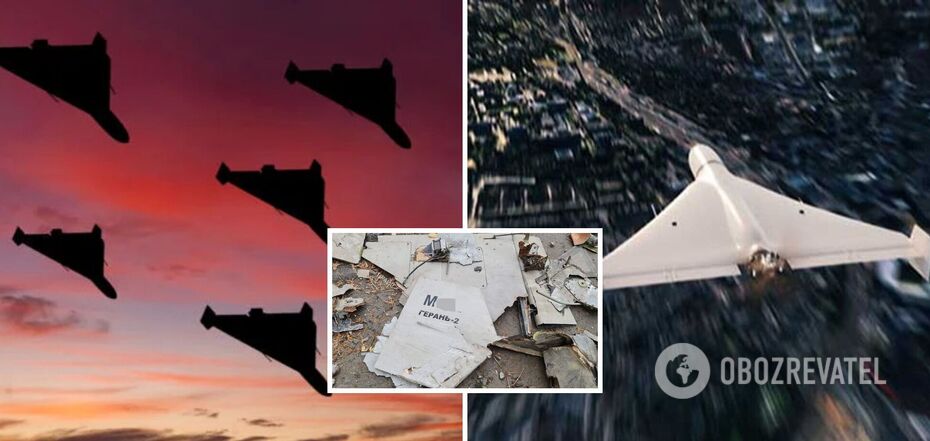 Russia attacks Ukraine with kamikaze drones
On the night of May 28, Russia launched its most massive kamikaze drone attack, launching 54 Shahed-136s at Ukraine. Air defense forces destroyed 52 of them, bringing the number of Iranian drones destroyed during May to 335.
Judging by the intensity of the attacks, the production of drones in Russia has been put on stream, the enemy will continue to terrorize and attempt to identify and deplete the Ukrainian air defense system, particularly in the capital and remote regions of Ukraine from the front. Nikolay Lukashuk, head of the Dnipropetrovsk regional council, shared his thoughts on Russia's use of Shahed-136 to attack Ukraine.
He noted that during May Ukraine's air defense demonstrated record efficiency in countering Iranian kamikaze drones, destroying 335 Shahed-136. On the night of May 28 alone, the air defense eliminated 52 of the 54 drones launched by the enemy.
Analyzing the intensity of the attacks, Lukashuk suggested that Russia had managed to establish a channel for uninterrupted acquisition of strike drones.
"Such a number of attacks may indicate that drone production is on stream. And we should be prepared that the enemy will continue to terrorize. That's why it's important not to ignore the alerts. Especially in our frontline area," said the chairman of the Dnipropetrovsk regional council.
By launching drones, the Russians are trying to deplete Ukraine's stock of air defense missiles and reveal its location at the same time. That is why it is not worth helping the enemy and filming and publishing the air defense work on the net.
Lukashuk also drew attention to the fact that Russians have recently been predominantly trying to attack the capital and regions away from the front lines with drones.
"There has been a noticeable increase in the number of attacks on non-frontline regions and Kiev. Perhaps this tactic is how the enemy wants to force Ukraine to draw air defense from the front to other areas. And most importantly: the frequent use of Shahed drones indicates active attempts to influence the operations of our glorious military. All this indicates one thing: the enemy is afraid. Afraid of the actions of our AFU. And this is good news," summarized Lukashuk.
As a reminder, on the night of May 28, Russian troops attacked Ukraine with kamikaze drones, air defense was working in Kyiv and the regions.
The largest number of Iranian drones were directed by the enemy to Kyiv, in the capital there are victims and victims of falling debris. In total, air defense forces shot down 52 of the 54 drones launched by Russian troops, more than 40 of them in the airspace of the capital.
Only verified information in our Telegram channel Obozrevatel and in Viber . Don't be fooled by fakes!