Trending:
The Pentagon started talking about the timing of F-16 transfer to Ukraine: the process will not be fast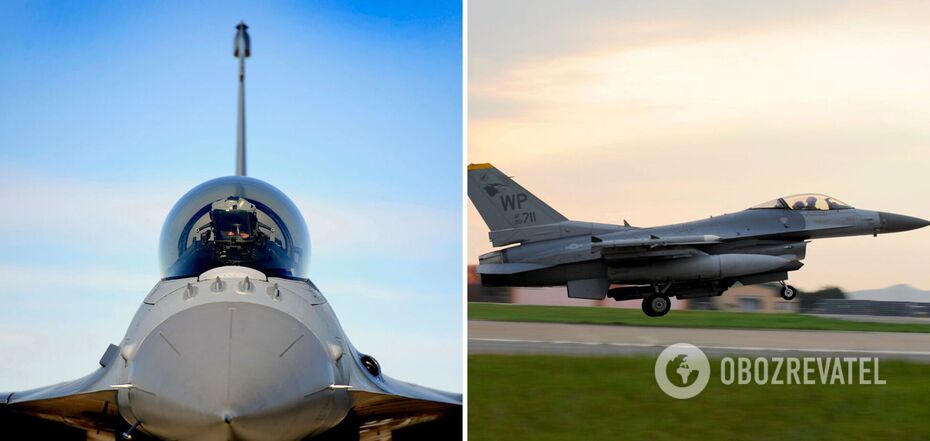 The U.S. told us when Ukraine will be able to receive fighter jets
On Monday, May 22, U.S. Air Force Secretary Frank Kendall expressed the opinion that the process of delivering F-16 fighter jets to Ukraine could take "several months, at best". He also noted that the term is relatively quick.
CNN reports the minister's words. As noted, it usually takes more than two years to train a new American pilot to fly a plane.
After US President Joe Biden announced his support for joint training, the administration announced some details of the plan to equip the Ukrainian air force with American-made jets or other fourth generation aircraft. In particular, there was talk about who would supply the planes and where it would take place. Some U.S. personnel would also participate in joint training with allies and partners in Europe.
"This was being developed, and Ukraine was obviously interested in getting that kind of capability," Kendall told reporters at Defense Writers Group.
According to the U.S. Air Force secretary, Ukraine will need at least "several months" before it can begin operating the F-16s, and a number of details must be resolved before the Ukrainian Air Force can use the Western planes en masse.
"Under no circumstances are we going to put F-16s or other Western fighters in significant numbers into the hands of the Ukrainian Air Force in less than a few months," Kendall said.
However, this is still considered a relatively quick timetable because, according to an Air Force spokesman, it typically takes more than two years to train a new American pilot to fly an aircraft. Even a refresher course for an F-16 pilot who has had no experience flying a jet for some time can take up to five months.
For months, the U.S. has publicly stated that fighter jets are not a priority and would quickly run out of available funds that could be used to help Ukraine in other important ways, such as Abrams tanks and Patriot missiles. Kendall described the Biden administration's policy change as a decision that it was the right time to begin preparing the Ukrainian army for future challenges.
"Ukraine will remain an independent state," Kendall said. "It will need a full range of military capabilities for its requirements, and so it's time to start thinking about what that army might look like and what it will include."
Earlier it was reported , how many F-16 aircraft Ukraine can get and how it will affect the front. According to Yuriy Ignat, Ukraine's international allies will not hand over F-16 fighters to our country one by one. Most likely, the Ukrainian military will receive several dozen combat aircraft at their disposal.
Recall that the F-16, also called "Fighting Falcon", is a multi-purpose fighter developed for the US Air Force. It is equipped with an advanced bomb guidance system using a laser rangefinder and fast digital data processing.
Only verified information on our Telegram channel Obozrevatel and Viber. Do not be fooled by fakes!