The Pentagon said Ukraine would face tough fighting in spring and summer and promised assistance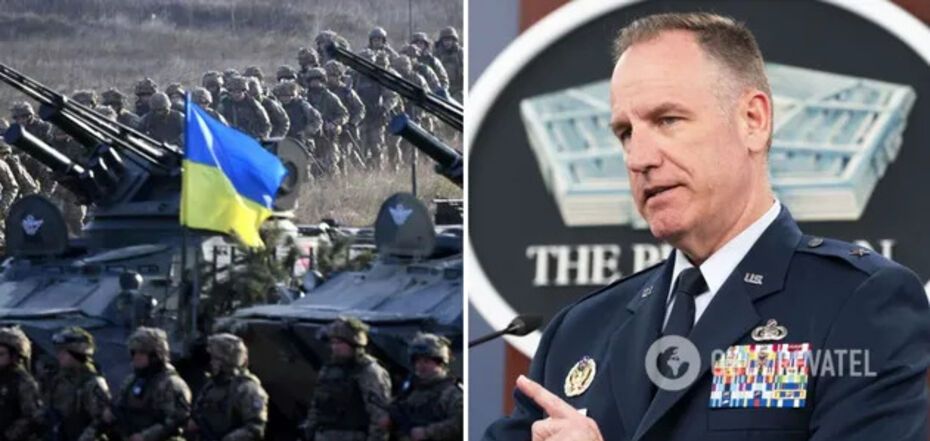 Pentagon press secretary warned that Ukraine would face tough fighting in spring and summer
Ukraine will face heavy fighting in the spring and summer. The United States will continue to do everything possible to meet the needs of the Ukrainian army in terms of ammunition, air defense and armored vehicles.
The Pentagon understands that everything Ukrainians need to win must be delivered to the front line as soon as possible. U.S. Department of Defense Press Secretary, Brig. Gen. Patrick Ryder, stated this during a briefing on March 14.
According to him, the United States is closely monitoring all the needs of the Ukrainian army and is making every effort to meet them promptly. In particular, the top-priority needs of the Ukrainian Armed Forces will be the main topic of the Ukraine Defense Contact Group meeting (Ramstein format) on March 15.
"Since the beginning of this campaign, we're continuing to do everything that we can to ensure that we're meeting Ukraine's needs, whether it's ammunition, whether it's air defense, armor. You know, you've heard us talk extensively about that. Tomorrow's discussion, of course, will be another opportunity to bring the international community together to focus on Ukraine's most urgent needs, to include ammunition. And so again, that will continue to be our focus and -- and you've heard Secretary Austin and others say that we're committed to making sure that they have what they need to be successful," Ryder said.
In response, a journalist asked about the reasons for the Ukrainian army's running out of ammunition - whether it was due to fast expending or the delay in time deliveries by Western partners.
"I'd have to refer you to the Ukrainians to talk about their specific efforts to supply their individual units. Again, we're working very closely with them and our international partners to get them what they need," the Pentagon spokesman said.
He also predicted that Ukraine would face tough times in the spring and summer.
"It's also important to kind of take a step back and look at the progress that has been made, while recognizing the fact that there still is a tough fight ahead, particularly as we go into the -- the spring and summer. And so our -- our focus, again, is going to be working with national armaments directors, with the Ukrainians, to get them the ammunition they need and get that to the front line units as quickly as possible," Ryder said.
Earlier, the Pentagon said that the territory of Ukraine had become a testing ground for Iranian weapons that Tehran plans to use against Israel. Russia is ready to provide Iran with advanced technologies in exchange for military assistance. In return, Iran, among other things, is testing tactics, methods, and procedures in Ukraine that it may soon use itself in the Middle East.
"Everyone should be prepared for what the threat scenarios will look like," the Pentagon press secretary warned.
Only verified information on our Obozrevatel Telegram channel and Viber. Do not fall for fakes!