Trending:
The occupiers attacked Ukraine at night with Iranian "Shaheds": 35 of 35 drones destroyed by air defense forces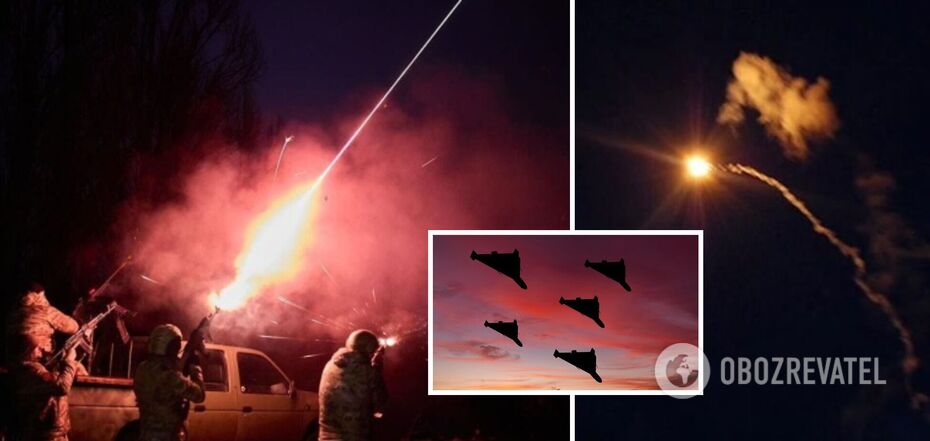 Air Defense Forces Repulsed Another Russian Air Attack
The air defense forces repulsed another Russian air attack on Ukraine on the night of May 7-8. The air defense forces destroyed all 35 Iranian-made Shahed-131/136 kamikaze drones.
It is noteworthy that all these UAVs were launched by the enemy from the Bryansk region - only in the direction of the Ukrainian capital. The air defense operation was reported by the General Staff of the AFU and the Air Force.
"On the night of May 8, 2023, the enemy again attacked the territory of Ukraine using Iranian Shahed strike drones. 35 of the 35 drones were destroyed by our defenders," the General Staff noted.
Lieutenant General Mykola Oleschuk, commander of the Air Forces of the AFU, stressed that this night the Ukrainian air defense destroyed 100% of the Shaheds that attacked the Kyiv region.
"Thirty-five Shaheds have been destroyed. Thank you for the successful combat work of the anti-aircraft missile units of the Air Force Center Air Command!" - he noted.
At the same time, the military reminded that even a hundred percent result of hitting air targets does not guarantee a safe stay where the air defense system works.
"After all, debris from anti-aircraft missiles and stricken UAVs pose a serious threat! Don't ignore safety! Hold the skies! Together, to victory!" - he added.
According to the AFU Air Force, all 35 strike drones flew toward the Ukrainian capital from the northern direction, in particular, from the Seshcha airfield (Bryansk Region, Russia).
Also around midnight, the Russian occupiers attacked Odessa Region from Tu-22m3 long-range bombers. In total, the enemy made eight launches from the area of Cape Tarkhankut (temporarily occupied Crimea).
"Some of the missiles did not reach their targets. The consequences of the hits will be reported by the local military administration," the military noted.
As a reminder, during an air alert declared in most regions of Ukraine, except the western regions, Russian kamikaze drones were shot down over Kyiv around midnight on Monday. In doing so, their debris in several areas of the capital damaged an apartment building, a gas pipe, and a fuel tank. There were casualties as a result of the incident.
As reported by OBOZREVATEL, air defense forces were the first since the beginning of the war and the first in the world to shoot down a ballistic missile "Kinzhal". The target, which was launched at our country by Russian troops, the defenders disarmed with Patriot SAMs, which have never worked with the likes of this before.
Only verified information we have in the Telegram channel Obozrevatel and Viber. Don't be fooled by fakes!