Trending:
The occupants escaped from Urozhayne in Donetschyna: the AFU "escorted" them out with artillery. Video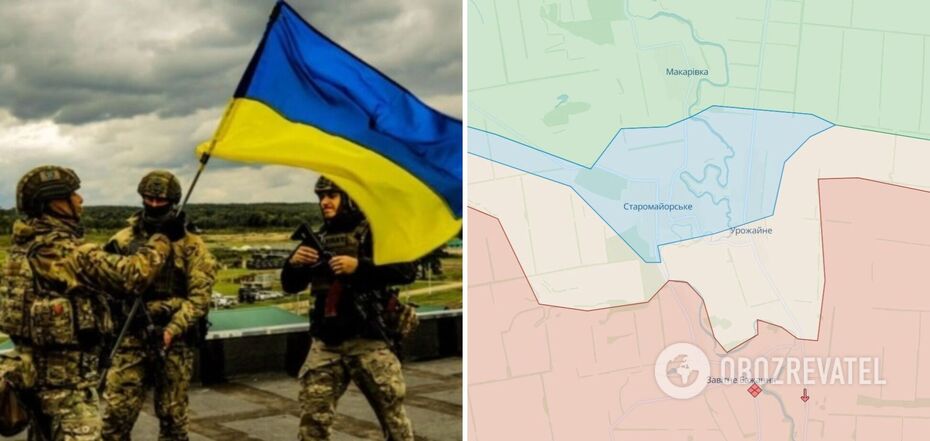 The mop-up operation continues in the settlement
A column of occupants escaped from Urozhayne, Donetsk region, under the fire of artillery of the Armed Forces of Ukraine. The mop-up operation continues in the settlement , meanwhile propagandists have thrown a tantrum over the "alarming situation" in the locality.
In particular, a video of a "goodwill gesture" of the occupants from Urozhayne hit the net. The success of the AFU is also evidenced by the map of military operations from DeepState (to view all the images, scroll to the end of the news).
"Urozhayne - Zavitne Bazhannya. Katsap convoy under the shelling of Ukrainian artillery leaves Urozhayne. There is a sweep in Urozhaynoye, we expect an official message of dismissal", - said in a message Telegram-channel of the "Ukrainian nationalist Union".
Meanwhile, a collaborator from Zaporizhzhya region, Volodymyr Rogov, said that there was a "difficult and alarming situation" in the area of Urozhaynoye in the direction of the Vremivskyi performance of the Zaporizhzhya front.